1996
GPM, Steve Mantovani, Dan-E-Mc & Daniele Mad: "House Machine Tracks"
(S. Mantovani/D.Boagno)
Who's Di Selecta records / Dig It International
Notes: In the ranking of "Suburbia" Radio Network and Italy in the ranking of Dance Radio 101 Network + track included in the compilation "I love America" of Who's The Selecta Records / Dig-It Internationa

1999
Dan-E-Mc & Stone Willis feat. Marcie Marzia: "House Meeting"
(Carobbio)
House Machine records
Notes: Track included in the compilation "Comme un dimanche" Swiss magazine Dimanche.ch

2006
Dan-E-Mc from House Machine: "Many moods of a dj"
(Carobbio)
Double CD album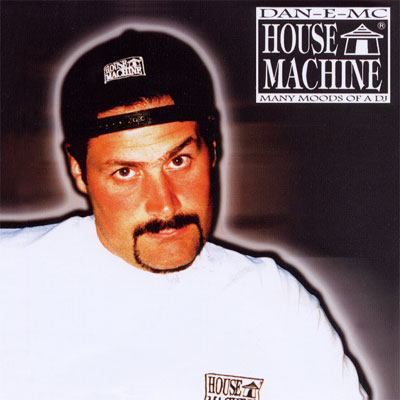 Produced by:



In Switzerland the album has been sold during 2006 and 2007 by FNAC




Maurice Joshua (Grammy Award winner dj, producer & remixer from Chicago): "I really like the tracks it shows a lot of music that he enjoys!!!! keep up the good work"
Kenny Carpenter (Studio54 New York - USA): "I love it !!! This album is a journey !!!"
Eric Grosjean (Couleur 3 - Suisse): "Wow! Funky Groovy à souhait ! Bon boulot !"
Maurizio Clemente (Key Note - Italia): "l'album di Dan-E-Mc è molt- bello, piace moltissimo anche al mio braccio destro Francesca qui in ufficio, do la copia a Luis Radio e Tony Humphries"
Shaft (Shaft Music - France): "La musique tous les morceaux sont très bons. L'orchestre et les enregistrement sont excellents"
Mona Rennalls (Barcelona - Espana): "I am listening this cd and it is really nice music. Exactly my taste I love to listen and dance to. Well done"
Mirk- Paoloni (Radio Party Groove Torino - Italia): "Quest'album è una bomba! Lo mettiamo subito in classifica!!!"
Steve Price (SoulfulBros - Suisse): "Cool!!!"
Flavio Koea (Roma - Italia): "Complimenti!!!"
Michele Nuzzo (Reims - France): "Cet album, c'est la classe!!!"
Rudy Ryf (Imperiale productions - Schweiz): "Grazie per la buona musica!!!"
David Cunad - ("Garage" Télévision Suisse Romande - Suisse): "Bravo!!!"
Ivan Iacobucci (Hole records - Italia): "Belle tracce!!!"
Dominique Delille (Nightlife Magazine - France): "Je m'attendais à du bon, mais là je suis sur le c...!!! Qualité impeccable, grande classe des prods. C'est du très, très bon boulot! Félicitations"
EmphasiSound (Bergamo - Italia): "Che bell'album! Stà girando in continuazione nella nostra auto"
Hans (Rotationz - Belgique): "I really like the album! Smooth, chilling vibes! I'll give the album some attention tonight in my radioshow"
Mirco Many (Traxx.fm - Suisse): "Bravo! Bel album! Note: 8 sur 10!"
Radio FM Italia (Siracusa - Italia): "bella musica, alcune tracce sono già in rotazione sul nostro circuito"
DJ Kik (Univers DJ - France): "très bons titres!!!"
Patrick (UD Bar Bergamo - Italia): "Bello! Questa sì che è musica!"
DJ Hot Hands (Zürich - Schweiz): "Very sophisticated!"
Ivan Giai Via (Torino - Italia): "Come al solito, number 1"
Victor Lopez (Latino's groove Marbella Lausanne - Espana/Suisse): "Je m'incline: très bien, très classe!!!"
Mr Nandhouse (Palermo - Italia): "È bellissimo!!!"
Luciano Berry (American Disco Bergamo - Italia): "Complimenti!!"
Discomix Magazine (Italia): "HOUSE MACHINE ON CD 10/02/2006 Esordio su doppio cd il vulcanico ideatore di House Machine, Dan-E-Mc, che stupisce tutti con un prodotto di gran classe che tocca esperimenti di soul, funk, hip hop, jazz, house, garage e lounge con la collaborazione di Sandrine K, Stone Willis, David Cunado, Desiree. 20 anni di musica in un doppio cd imperdibile..."
Plastic Fantastic (Dj Shop - Genève Suisse): "l'album est très bien concu autant dans son dépliant que le cd en lui même"
Djing.it (Venezia - Italia): "Abbiamo ricevuto il doppio cd, complimenti per la realizzazione"
DJ Disciple (New York - USA): "I like the record!!!"
Vanessa J (Riccione - Italia): "Bello! È talmente lungo che son riuscita a sentirlo tutto intero solo ora ... Complimenti!!!
Leo Mas (Fluid club - Italia): "Cd ascoltato. Mi sembra ben fatto con molti brani e molte varianti. I miei complimenti! E aspetto Mix version!!!"
Pino Arduini (Basel - Schweiz): "Abbastanza carino come primo album."
Stefano Fontana (Stylophonic - Italia): "Molto vario. Bravo!"
Manuela D'Alonso (Vertigo events - London/UK): "Molto carino... Ma molto differente dallo stile che mi aspettavo."
Nick Bridges (Ministry of Sound resident dj - London/UK): "Very good! My favourite track is BesitoFunk."
Serge P (Murmures Magazines - Switzerland): "Une fois de plus, le son made in Geneva nous revient avec le talentueux fondateur et DJ de House Machine DAN-E-MC. Double CD composé de vingt-quatre morceaux inédits où l'on revisite différents styles musicaux donnant une atmosphère funky, chill-out et acid-jazz et qui devient graduellement plus house et garage, pour re-décroître de house en chill. Deux heures de musique et de voyage dans le passé avec "Many Moods Of A DJ" que je vous recommande chaleureusement pour votre musicothèque... Respect pour ce personnage haut en couleurs qu'est DAN-E-MC, bien connu de l'horizon musical genevois et italien depuis plus de vingt ans, un pionnier des soirées Hip-Hop et House à Genève et qui avec cet opus, nous fait partager son regard et son expérience au travers de deux heures de musique spécialement revisitée. Tous les styles y passent, de la funk à la soul en passant par la house et l'acid-house, il explore également l'acid-jazz et la chill, bref il y en a pour tous les goûts ! Quelques figures locales collaborent sur cet opus comme David Cunado, présentateur de l'émission TV "Garage" sur TSR2. A son palmarès, DAN-E-MC reste un référence pour ses émissions de radi- House Machine (diffusées en Suisse aussi, sur Couleur3 et One FM). Alors si vous êtes des fans de bonne musique à l'ancienne, courrez vous procurer cet album, qui à mon avis deviendra tout aussi célèbre que son globe-trotter de concepteur! Merci à toi DAN-E-MC et que la force musicale reste et soit avec toi encore de nombreuses années."
Euronight.com (European Internet Magazine): "L'album House du mois! C'est l'album House de ce début d'année ! Produit par un des meilleurs spécialistes du genre le DJ italo-suisse Dan-E-MC plus connu comme étant le fondateur de House Machine' le fameux programme radi- de House music diffusé aux quatre coins de la planète au début des 90's. Elevé au hip-hop Dan-E-MC a vite viré' House promenant ses sets dans les plus grands clubs. Avec 20 ans de carrière au compteur l'homme est aujourd'hui considéré comme un des vieux' routiers du style et House Machine' toujours synonyme de qualité supérieure. Tout l'esprit de Many moods of a DJ' un premier vrai album avec excusez du peu 2 CD et 24 titres inédits de chill-out à garage et d'acid jazz à House réalisé pour partie avec le DJ Stone Willis avec les collaborations de musicos (au sax à la trompette à la basse aux percus.) et de vocalistes au top (Desiree et David Cunado). Et la célèbre voix radiophonique de Sandrine K qui ouvre et qui ferme le bal de cette exceptionnelle mine de hits : Higher' Uh Yeah' House Trip' The Time Master' Deep Romance' I'm in love' etc... Un album funky et groovy de grande classe avec de quoi s'éclater jusqu'au bout de la nuit. Bellissim- ! (2 CD 90-125 bpm) + sur www.housemachine.com."

2007
Dan-E-Mc: "Attitude"
(Carobbio)
More than 74 minutes of pure house, funk, garage, soul, deep, chill & lounge sounds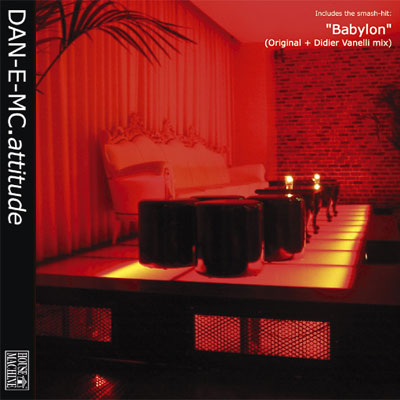 Co produced by:




Distributed by:







2007
Dan-E-Mc & Emphasisound: "Babylon"
(Baggi - Carobbio)
Track traken from the album DAN-E-MC.attitude, with remixes of Roby Linker dj and Didier Vanelli + the original mix that you find in the album.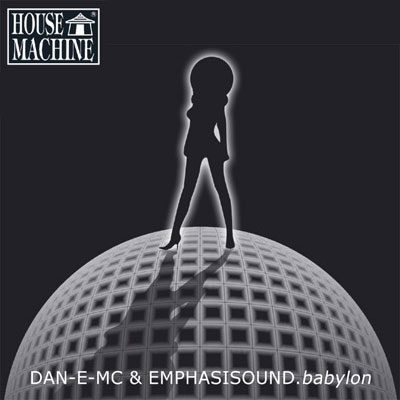 Co produced by:





2008
Dan-E-Mc & De La Funk: "Ball in the box"
(Carobbio - Carrez - Cordier)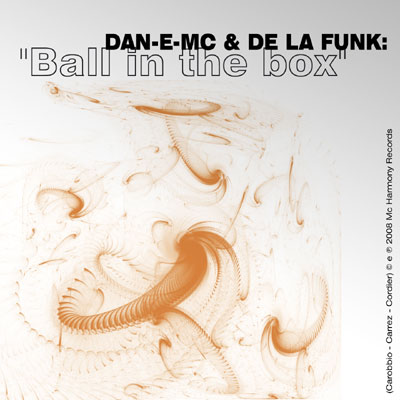 Produced by:




2008
Dan-E-Mc: "Blasè"
(Carobbio)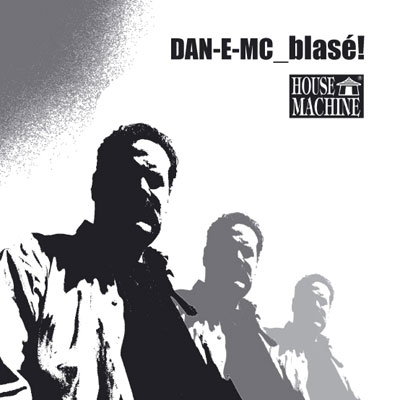 Co-produced by:





Distributed by:






2009
Dan-E-Mc: "Rara Eleganza"
(Carobbio)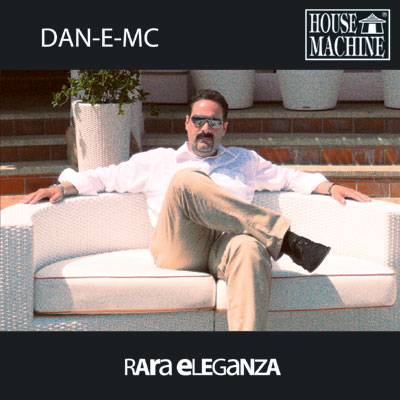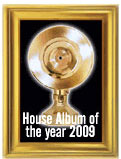 Produced by:




4th album in 4 years 4 House Machine's creator

The 1st "Many moods of a dj" (Mc Harmony records), surprised everybody and a track was chosen by Baileys for its Italian radio national campaign.

The 2nd "Attitude" (Mc Harmony records), went out during a party at Prince Riccione, then was promoted in Italy on Radio Monte Carlo, 2night.it Magazine and distributed worldwide by Self.it, confirmed the success of the first double-cd, also because it sold 3x more albums! The track done with Emphasisound and called "Babylon", remixed by the French talented dj Didier Vanelli, under vision of Shaftmusic.fr, obtained a little success in France during summer 2008...

The 3rd, "Blasé!" (Mc Harmony records), seemed to be (first of all) a "Best Of" because it also included old tracks, but in this opus they appeared in a remix way (all remixes already out on French label Deepfull records). Old tracks, but also new ones! All songs mixed in a perfect "House" style. The guys that were included in this project are Shaft, Didier Vanelli, Manlio Cangelli, Stone Willis, Desiree, Claudia Marchetti, Valeria Burzi, Dj Ortega, Swiss star David Cunado, De La Funk, Giampiero Mendola, Dj Rico (French producer on great english label Slip'n'slide) and Michelle.

The new cd is a big cut to "good mood, attitude and bad mood" trilogy of the 1st 3 albums and open itself to the biggest elegance... "Rara Eleganza" is the title! This opus is full of qualitative, Black and fine House emotions, with a particular attention to all musical and graphic details. All was done to give you the best for the next trip you will do, listening to this exclusive and luxurious sound...

The artist says: "After my period of "musical-philosophical reflexion" that you can find in my first three albums and after the issue in Italy of my book "Dubbi Notturni (un dj in cerca di etica)" (Statale11.it Publishing), I wanted to proceed through new ways and I feel now that it is the period that we put the mediocrity as a quality... I am fed up, that's why I decided to put the only real quality in this project, without compromises!"

The opening "yacht-party" begins with Ceejay Mc (in a Barry White style), the beginning of dance is done by a spectacular duo of Lady B & Ash on "Freak your body", "Believe" put us to the best saturday night fever period, the tracks (all sung or spoken) go on in a House-Funk & Disco (Garage & Soulful, for connoisseur) way, with sensual moments on track called "Time", to coming back to House élite sound with "The Jazz" and going until the end with Chill-House (the dj/producer is very famous for this kind of music, too). The "Bonus Track" is a live remake of a great Gap Band's track, like a cherry on a cake, this represents a promotion of the new artistical collaboration of the artist with the new Italian group, called Funky Nostra.

Here are the names of the guys involved in this project: Didier Vanelli, Shaft, Daniele Mad, Roby Groove, Lady B, Ash, CeeJay Mc and Sandrine K. The tracks have been done in the following studios: House Nation (Nice/F), Sagitaries (Geneva/CH) with Alexandre Danelon (Télévision Suisse Romande) and Alex Bagnoli from Alby Studios (Modena/I). The graphic design has been done by Studio Moroni (Bergamo/I, specialized in Design & Architecture). This album will be printed at the end of September 2009 by the historical Italian record label Molto Recordings and distributed worldwide by Self.it.

SIAE © Molto Records 2009

2010
Dan-E-Mc feat. Lady B & Ash: "Believe"
(Carobbio, Lady B, Ash)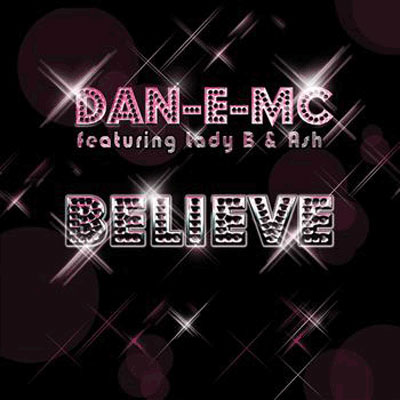 Co produced by:





After the promotion on the national Italian radio station Radio Montecarlo
After months on "TOP10 cd sold" of the most important Italian dj shops like Discopiù in Rimini & Goody Music in Rome
After that Lamixletter France gave the price "House Album Of The Year 2009" and that "Believe" was on Top Chart of the famous French Dj Buzz
After that "Freak yor body" touched Top2 Global Groove UK's Soulful House Chart
After that the famous house radio station House Sound Of Hamburg played during Holiday 7 tracks of the album during their playlist
After being presented at Midem 2010 in Cannes by Molto Recordings
After the first date of "Rara Eleganza World Tour" at Victory Morgana Bay during the Official dopo Festival of Sanremo 2010 and the events called Official Prefestival of Sanremo 2010 in Piazza Bresca at Sanremo
After the record's presentation at the prestigious Winter Miami Music Conference 2010 in March

8 Months after "Rara Eleganza"'s issue, on June 23, 2010 there is an other important project concerning this cd... .

June 23, 2010 out of the Remixes by top DJs and producers House following:
Jamie Lewis (Purple Music Inc) - Harley&Muscle - Stefano Amalfi & Robbie Groove - Stone Willis ... over the original mix!

Taken from: LAMIXLETTER FRANCE - JUNE 2010

Jamie Lewis (Purple Music) - Top10 Chart

01. Dan-E-Mc feat. Lady B & Ash: "Believe" (Jamie Lewis Club Mix) - (Sound Division/Molto Recordings)
02. Joey Negro - "Still in love" - (Z Records)
03. Jamie Lewis - "The light" (remix 2010) - (Purple Music)
04. Bah Samba - "Heat" (Souldynamic remix)
05. Dario Dattis - "Face the music" (main mix) - (Purple Music)
06. Jody Watley - "Tonight"
07. Roland Clarke - "Run run run" - (Purple Music)
08. Misteralf - "You are calling me"
09. Grant Nelson - "Black water"
10. Cynthia Manley - "Give" (jl goes disco mix) - (Purple Music)

Harley&Muscle - Top10 Chart:

01. Rondenion - "Blue Canal" - Rush Hour (Holland)
02. San Soda/Raoul Lambert - "Blue Ep" - We Play House (Germany)
03. Harley&Muscle feat. India - "Then Came You" - Soulstar (Germany)
04. Above Smoke - "The Fix" (Dubbyman remix) - Yore (Spain)
05. Dan-E-Mc feat. Lady B & Ash - "Believe" (Harley&Muscle Khanzada's Deep Mix) - (Sound Division/Molto Recordings)
06. Baaz - "Woodland Drive EP" - Sthml (Swiss)
07. Rising Sun - "Sun Dance" (Sven's Latenight Dub) - Rush Hour (Holland)
08. Alex Agore - "That Would Be Alright" - 4Lux (Holland)
09. Nebraska - "Masala Dosa" - Rush Hour (Holland)
10. Mynamodise - "Trocadero" - We Play House (Germany)

2011
Dan-E-Mc: "Freak Your Body"
(Carobbio, Lady B, Ash)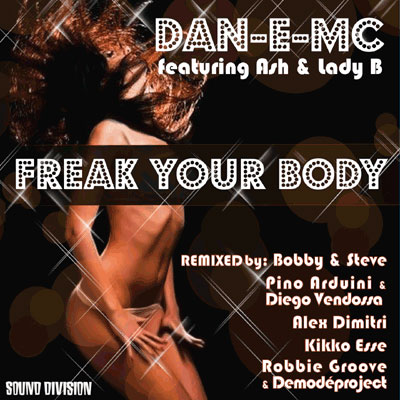 Produced by:




More than one year after the cd album's issue of "Rara Eleganza", here we are with the new single "FREAK YOUR BODY", taken from this album...

On February 2011, with remixes of the following TOP house djs and producers:
Bobby&Steve - Pino Arduini&Diego Vendossa - Alex Dimitri - Robbie Groove&Demode Project - Kikko Esse

2011
On April 2011, after an international success series on the most important radio stations in the UK (Pressure FM, Colorful Radio and SSR Radio), France (Radio FG "FG Chic"), Germany (House Sound of Hamburg), Italy (M2O "Boulevard Robiony", Italia Network, Radio Norba, Radio Party Groove) and its presence on official Top40 USA Dance Chart, Dan-E-Mc feat. Lady B & Ash: "Freak Your Body" (Remixes) is selected between all tracks that take part in the famous and elegant Italian summer 2011 compilation "Papeete Beach Lounge", cd compilation done in joint venture on Molto Recodings e Universal Music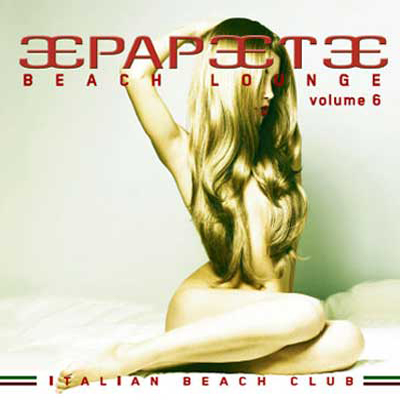 Co produced by: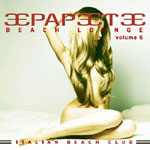 Volume 6 for the compilation
"Papeete Beach Lounge"
, enclosing as always careful selection of songs ranging from bossa nova to chill, from acid jazz to deep house. Many important titles and artists of very thick (Raphael Gualazzi, Jovanotti, Goldfrapp, Rarotango, Mistachic Laurent Wolf, Dan-E-Mc, Melody Gardot and many others), here are combined together in a harmony of sounds and atmospheres that characterize in fact, this sixth volume of
"Papeete Beach Lounge"
, as always enclosed in an elegant box. This compilation, originally intended as background ideal for sunsets at Papeete Beach Milano Marittima, it is confirmed at each exit to number one in sales of both CDs to iTunes, and has become a must to accompany aperitifs coolest and the most fashionable events of the new season. Definitely not to be missed!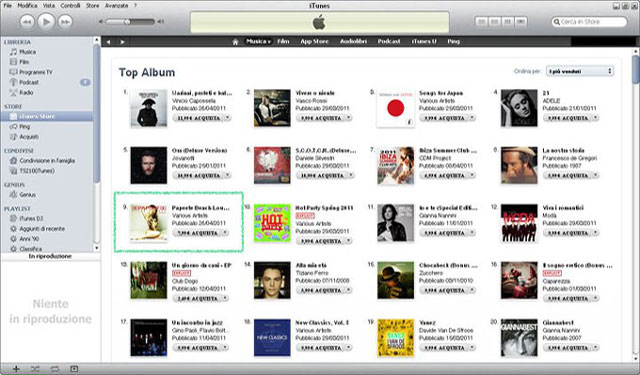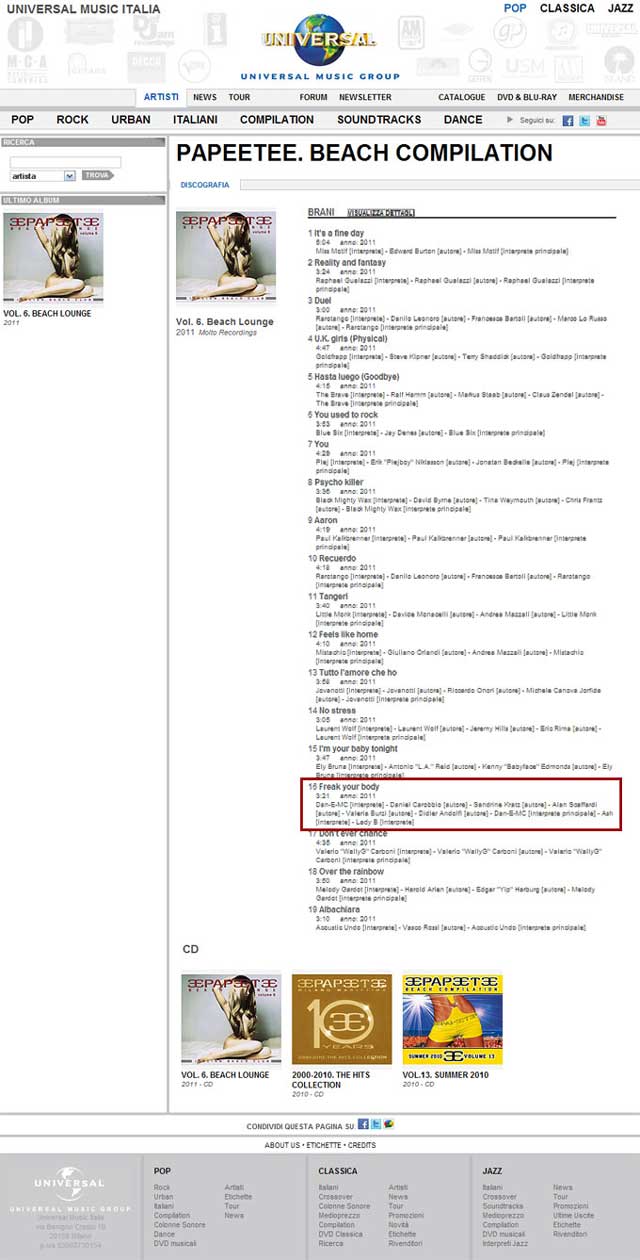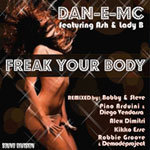 In a few months, the
Dan-E-Mc feat. Lady B & Ash: "Freak Your Body" (Remixes)
's package took place in all important charts, worldwide. Immediately TOP20 downloads on Traxsource (Soulful house), charted on all important UK radio stations like SSR Radio, Pressure FM and Colorful Radio, until TOP9 of the official USA Dance Chart (Top7 if we check in particular the radio & club broadcastings chart), charted until Top2 on Media2Radio and Top8 on Masspooldj (nominee for Annual International Dance Music Award), until Top16 (all musical styles and all supports) of n.1 Italian Dance music Distributor called Global Net and, last but not least, this song was also part of the tracklist of the most important Italian Dance summer compilation called "PAPEETE BEACH" (Molto Recordings-Universal Music) Top9 of all types of albums sold in Italy end of April 2011.
2011
Dan-E-Mc feat Ash: "Sexy Fantasy"
(Carobbio, Ash)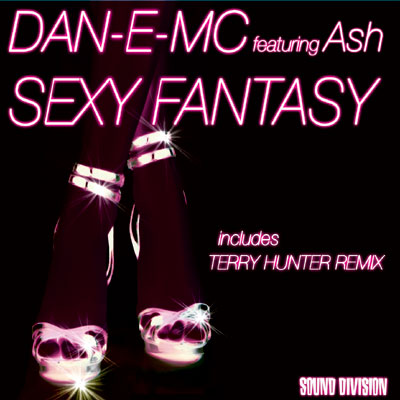 Produced by:

After 2 years of the 1st issue of the cd album called
"Rara Eleganza"
, here is
"Sexy Fantasy"
the 3rd track taken from it, a real record of longevity ...
Immediately Top17 on Dj Tunes "Deep House" downloads, Top13 "Soulful Essentials" on Traxsource on October 18, 2011 and Top7 Juno Download Germany "Funky-Club-House" chart. Then quickly on Top2 in the prestige chart of Media2Radio USA: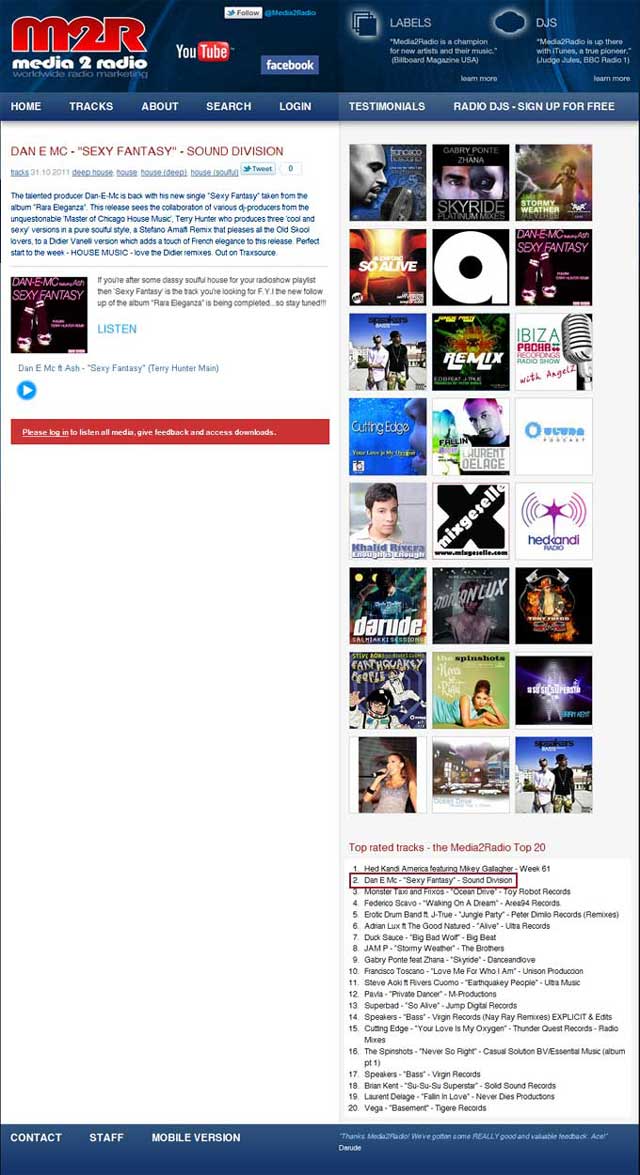 2013
Dan-E-Mc: "Man Of Honour"
(Carobbio)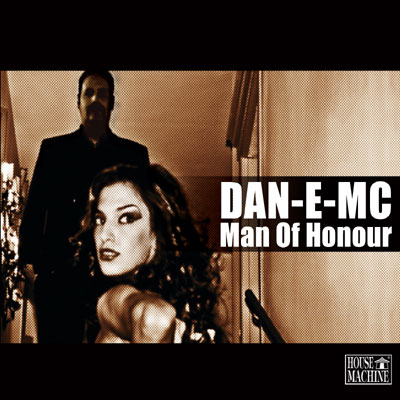 Co produced by:


Up to date the most prestigious and ambitious projects of House Machine founder
The 5th studio recorded album (a double cd with the total of 2 hours and 20 minutes of music) and a second book published after a 30 year long career as a DJ which has brought to founding the already legendary brand in 1994, recognizible by its trademark with the small house and worldwide renown as 'The' voice of House music", HOUSE MACHINE. This small introduction to present the new prestigious project of the Italian producer called DAN-E-MC.
On
CD1
, all the tracks are unpublished and original recordings. Its genre is a 100% Black music in all its various shades. 50% is pure Disco-Funky-Soulful-Garage-Deep-Classic-Old Skool-House while the other half is Disco-Jazz-Soul-Chill Out-Acid Jazz-Fusion-R'n B-Hip Hop-Funk. The featurings and collaborations are the following:
Kathy Brown
: The undisputed American queen of House and Dance on an international level. Voice of some of the most legendary house tracks and collaborations with some of the biggest DJ's and producers of the genre, to cite a few: David Morales, Ricky Morrison, The Strings of Life and Ron Carroll. She has released tracks on prestigious labels like Defected, Cutting Records and Kontinious.
MichaelL Procter
: American male vocalist legendary (recognized) on an international level in the house scene. His work has been released by the most important record labels of the genre like Purple Music, Soulfuric, Sound Division, Equal, AM/PM in collaborations with DJ's and producers of the caliber of Joey Negro, Grant Nelson, CJ Mackintosh, Jazz'n'Groove, Tommy Musto, Alex Natale and Nerio's Dubwork.
Master Freez
: 'The' representative Dj and rapper of the Italian Hip-Hop scene. He has amongst others collaborated with Jovanotti on "One Nation", taken from the album "Una Tribù Che Balla", he has to his credit an homonymous album released with BMG, a 4 year stint as the host of the hip-hop TV show "Boogie Down" broadcasted on Match Music Television. In his career as a DJ played alongside DJ's like Cut Killer, Africa Bambaataa, Fatman Scoop and at party's for Giorgio Armani and Mel B from the Spice Girls. He's been a guest on the show "Yo MTV Rap" hosted by Fab 5 Freddy.
Sam Wood
: MC in the most important clubs in Italy and the UK and vocalist on numerous important House and Dance tracks. She has also collaborated with Jovanotti on "One Nation", from the album "Una Tribù Che Balla".
Vanessa Jay Mulder
: MC in the most important clubs in Italy and Europe, She collaborated with artists of the like of Zucchero during the period of "Spirito Divino" tour and with Raf (the one of "Self Control") on "Battito Animale".
Amongst the musicians and sound engineers who've worked on this project Didier Vanelli, Alessandro Danelon, Alex Bagnoli, Lele "Ltj" Tornatore, Gabriele "Sax" Zeppegno and Michele "Wah-Wah-Funk" Gentilini.
On
CD2
, as a "Bonus" from Dan-E-Mc all the previous successes from his last album
"Rara Eleganza" (Molto Recordings)
with the released vinyl or cd single versions and remixed by some important Maestro's of its genre like:
Jamie Lewis
: (owner of the legendary label PURPLE MUSIC INC and currently working as a Producer-Remixer with Prince)
Terry Hunter
: (living legend of House, from Chicago)
Bobby&Steve
: (reference of London's soulful house scene)
Harley&Muscle
: (deep-house made in Italy)
Alex Dimitri
: (South Soul)
Stefano Amalfi&Robbie Groove
: (Molto Recordings/Sound Division)
Didier Vanelli
: (House Nation France) He has appeared as a remixer on the last track "The Jazz".
The bonus track instead is an artistic collaboration between DAN-E-MC with an upcoming group composed by important national artists like Bruno Giordana, Stefania Garione, "Fufo" Serra e Lele "Ltj" Tornatore named
Duspaghifunk
, pure black sound with an Acid-Jazz flavor but as the name says completely Made In Italy!
The complete package, very well put together, also includes an homonymous book written by DAN-E-MC himself on the topic of today's society and it's lack of primary values.
In a few words, musically and artistically a timeless album of high qualities. A real collector's item. Not to be missed!
Notes of Dan-E-Mc
This project has started in the summer of 2010. It was very ambitious from the very start. It has been a private, intense, sinuous, strange, complex, tortured, tiring and unsure journey till the end. But here we are with the final project! It has been magnificent to collaborate with all the artists who took part of this project. To have their approval. To have their assurance. One by one. "I'm honored to be part of this project!", has been the most pronounced sentence during the making of " Man Of Honour"...And each step of the way having that clear sensation of working on something important. Grand, Prestigious. Thanks to all of those who've believed in it from the start. We gave it our all!! Now it's up to the public to judge. But I'm positive! In a historical period where there is a lot of ignorance and non-culture in music and literature I think the right moment has come to put the dots on the i and go back to producing art that resists in time being that we're overloaded with futile things. This also counts for our everyday life where we should go back to basing our civil concept on 'honour' between similars in a period where personal gain seems to triumph in a existence based on 'dishonour'....With my final words I cite the statement of an artist who took part of this project, once she understood the importance of this project, said: " Dan you have a mission! It's not just a musical album. It's not just a book. It's a mission!!"
Dan-E-Mc "Man Of Honour"
is a mission!"
2013
Dan-E-Mc feat Kathy Brown: "Take Me High"
(Carobbio, Kathy Brown)
Written by: Carobbio Daniel, Kratz Sandrine, Andolfi Didier, Gualandris Roberto, Kathy Brown
Publishing: Nuova Peecker Srl, To The Penny Music
Co produced by:


2013
Dan-E-Mc feat Vanessa Jay Mulder: "Saturday" (trailer)
(Carobbio, Vanessa Jay Mulder)
Co produced by:


2013
Dan-E-Mc feat Vanessa Jay Mulder: "Saturday" (trailer)
(Carobbio, Vanessa Jay Mulder)
Written by: Carobbio D., Kratz S., Andolfi D., Gualandris R., Mulder V.
Publishing: Nuova Peecker Srl, To The Penny Music
Art Direction for the video clip: Fernando Crucitti
Co produced by: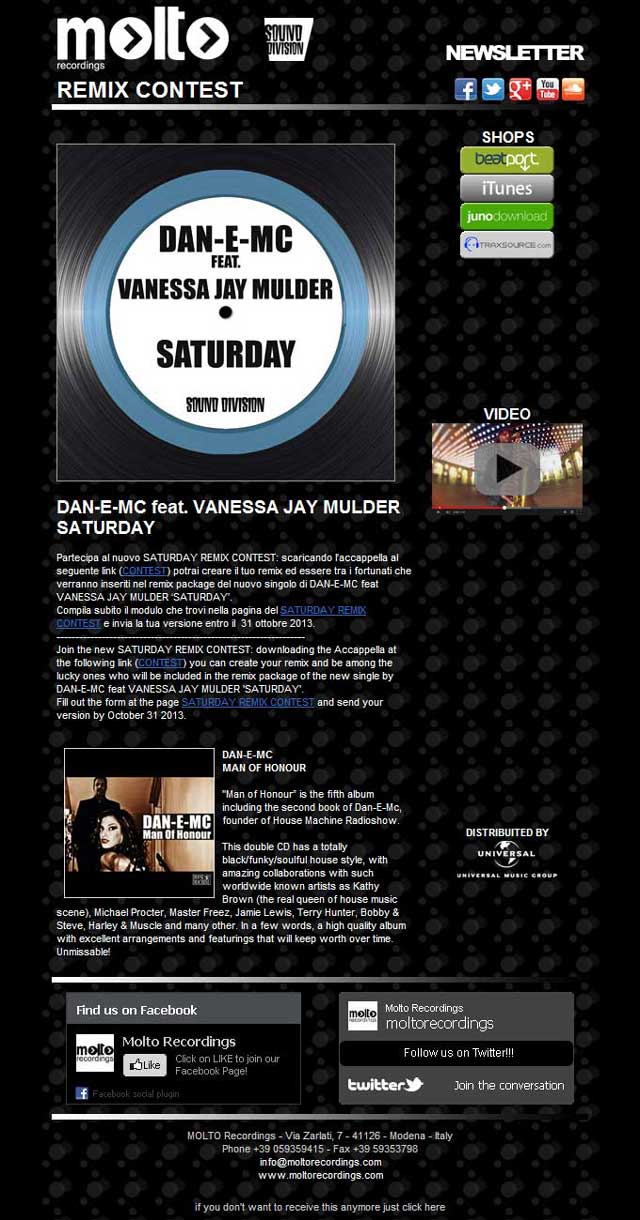 2014
On January 2014, here are the winners of the
"Saturday" Remix Contest
:
Andrea Mitidieri (Italia), Eric "B" Bastide (Francia), Mario Djust (Svizzera), Miky Falcone (Italia), Guido P (Italia)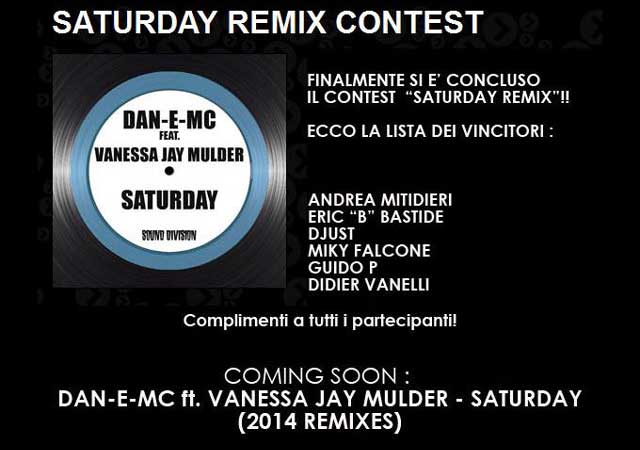 2014
Dan-E-Mc: "God Made Me Funk" (trailer)
(Carobbio)
Co produced by:


2014
Dan-E-Mc feat Vanessa Jay Mulder: "Summer Night" (trailer)
(Carobbio, Vanessa Jay Mulder)
Co produced by:


2014
Dan-E-Mc feat Michael Procter: "Can't Get Over You" (trailer)
(Carobbio, Michael Procter)
Co produced by:


2016
Dan-E-Mc, Master Freez & Sam Wood: "Stupid Cupid"
(Carobbio, Bucci, Wood)
Co produced by:


Dan-E-Mc feat. Vanessa Jay Mulder: "Stop"
(Carobbio, Mulder)
Co prodotto da:


2018
Dan-E-Mc: "Man Of Honour (Bootleg Vocal Mix)"
(Carobbio)
Co prodotto da: