JUIN 2022

Sortie du nouveau disque le 15 juin 2022

DAN-E-MC & MASTER FREEZ: "NUMERO1" (MOLTO RECORDINGS)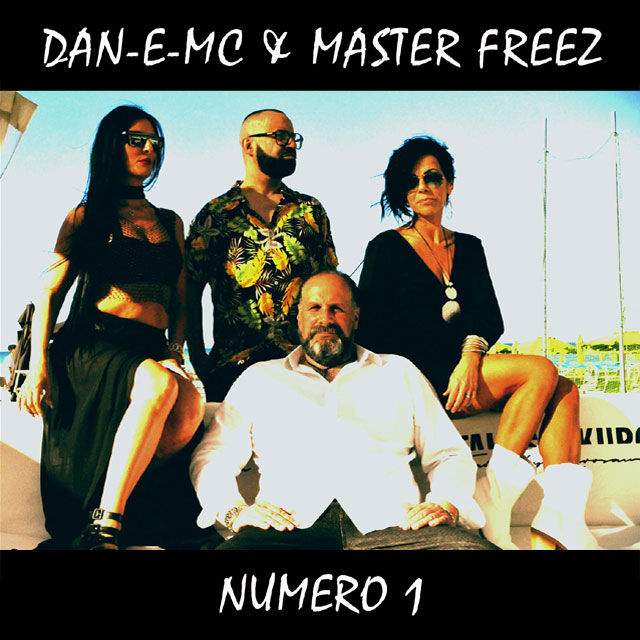 DAN-E-MC & MASTER FREEZ

BOTH OF THEIR PARENTS HAVE MIGRATED FROM ITALY TO GENEVA. BOTH BORN IN GENEVA. BOTH BEGAN THEIR ARTISTIC CAREERS IN SWITZERLAND. BOTH REPATRIED TO ITALY. BOTH PURSUING THEIR PASSION AND WORK FOR THE BLACK MUSIC SCENE FROM THE CITIES WHERE THEY LIVE: SAN PELLEGRINO TERME & RIMINI. THE TRUE MEANING OF THE REAL FRIENDSHIP IN A SOUL-FUNK & RAP SONG. WITH ITALIAN EMIGRATION INCLUDED.






DAN-E-MC & MASTER FREEZ: "NUMERO 1"
(D.Carobbio - D.Bucci - P.Carrez - M.Gentilini - F.Carbonini - O.Ravasio)

MOLTO RECORDINGS

Le fondateur de House Machine vient du Hip-Hop. Nom de l'art : Dan-E-Mc. Et souvent au début de ses DJ sets lors d'événements privés, il commence par ce genre mélangé au son Black, Soul & Funk pour arriver au genre House. Mais aussi dans ses productions apparaissent des chansons strictement Rap, comme le morceau intitulé Dan-E-Mc, Master Freez & Sam Wood : "Stupid Cupid" tiré de son album "Man Of Honor" (Molto Recordings-Universal Music) avec des clips vidéo situé dans les studios de RIN Radio Italia Network et la présence dans le film de Mammut, comédiens de Zelig (Mediaset). Ce n'est donc pas un hasard si les 2 artistes rejoints par Ginevra qui les ont vu naître et grandir artistiquement avec une passion pour la Black music, se retrouvent ensemble avec ce nouveau morceau Soul-Funk & Rap à l'ancienne. Master Freez, est un rappeur et DJ représentant n.1 de la scène Hip-Hop/Rap Made In Italy, il a collaboré entre autres avec Jovanotti dans "One Nation" extrait de l'album "Una Tribù Che Balla", a à son actif un album éponyme sorti avec BMG, 4 ans à diriger l'émission hip-hop "Boogie Down" sur Match Music TV. Dans sa carrière il a partagé les platines avec Cut Killer, Afrika Bambaataa, Fatman Scoop, il a également joué à l'anniversaire de Giorgio Armani et au mariage de Mel B (Spice Girls), et en tant qu'invité dans l'émission "Yo MTV Rap" avec Fab 5 Freddy. Le thème de la pièce musicale est une véritable amitié qui dure dans le temps, malgré les humeurs et les mécontentements environnants, et les gens se retournent continuellement selon la période historique et les commodités qu'ils peuvent tirer des gens. Texte en 3 langues (anglais-italien-français). Clip vidéo se déroulant à Genève, San Pellegrino Terme et Rimini qui retrace également leur histoire personnelle en tant qu'enfants d'émigrés italiens en Suisse, puis tous rapatriés en Italie, et avec les deux artistes qui ne se découragent pas dans la poursuite de leurs idéaux et de leurs passions, ne s'arrêtant que lorsqu'ils rencontrent des amitiés sincères. Pour faire simple : le sens de la véritable amitié dans une chanson, avec en accompagnement l'émigration italienne et Pasta & Funk !

CONCEPT & ART DIRECTION: DAN-E-MC for HOUSE MACHINE
PRODUCED BY: DANIEL CAROBBIO & OMAR RAVASIO for HOUSE MACHINE (BERGAMO/ITALY)
EXECUTIVE PRODUCERS: DANIEL CAROBBIO, OMAR RAVASIO, FRANCESCA CARBONINI, COSTANTE PIETRO CAROBBIO & MARIALUISA TIRABOSCHI

4 THE MUSIC
Rap: MASTER FREEZ
Wah-Wah Funky Guitar: MICHELE GENTILINI
Chorus: SABRINA GENTILINI
Arrangements: DAN-E-MC & MICHELE GENTILINI
Final Mix & Master: DAN-E-MC & MICHELE GENTILINI
Cover Graphics: GORDON RICH
Official Remixers: STONE WILLIS (Paris, France) & ROBERTO ALBINI (Rome, Italy)

4 THE VIDEOCLIP
Director: FERNANDO CRUCITTI
Starring Artists & Roles: DAN-E-MC & MASTER FREEZ (Themselves!) - MONIA GLENN (Dan-E-Mc's gilrfriend) - CLAUDIA MANIERI (Master Freez's girlfriend) - NADINE RUBIO (Dan-E-Mc' friend) - MICHELE GENTILINI (Funky Guitar) - DANIEL CAU aka MRF (Dj & Real Friend) - PIERLUIGI CELOTTI aka "LOUIS" (Bodyguard) – MELISSA GALBUSERA (Beach Dancer) - PAOLO ZAMBELLI (Tennis Player) - MARCO CESA (Real Friend & Stunt-Man) - EDDY TORNESELLO (Fake Friend) - STEVE PERNOUX (Real Friend) - BAPTISTE "BART" ROSSIER (Real Friend) - ISABELLE MAGNIN (The Selfie) - ROSANNA BODINIER (Real Friend) - EMANUELE ROTA (Real Friend)
Movie Organiser/Coordinator: HOUSE MACHINE
Story Board: DAN-E-MC
Camera Operator: GORDON RICH (BSO Channel TV, Italy)
Film Editing & Colorist: FERNANDO CRUCITTI
Location Managers: DAN-E-MC, DANIEL CAU & PIERLUIGI CELOTTI aka "LOUIS"
Casting: HOUSE MACHINE & ROSANNA BODINIER
Locations: CITY OF GENEVA - STUDIO ONEX GENEVA - CITY OF SAN PELLEGRINO TERME - GRAND HOTEL SAN PELLEGRINO TERME - HOTEL RISTORANTE BAR PASTICCERIA BIGIO SAN PELLEGRINO TERME - BAR CAFFE' COLLEONI SAN PELLEGRINO TERME - TENNIS CLUB SAN PELLEGRINO TERME (ABETAIA) - CAFFE' PASCUCCI SHOP RIMINI - CITY & BEACHES OF RIMINI - RISTORANTE GAMBERO SBRONZO MISANO ADRIATICO (RIMINI) - BAGNO SPIAGGIA BAIA DEGLI ANGELI MISANO ADRIATICO (RIMINI)
Car: LANCIA K COUPE'
Owner: CESA FAMILY
Movie Production: FERNANDO CRUCITTI - NANDOCAM Torino, Italy | facebook.com/Nandocamtv
Backstage: BSO CHANNEL TV

Merci à:
VILLE DE GENEVE, LES GENEVOIS(ES), COMMUNE DE SAN PELLEGRINO TERME, DÉPARTEMENT DU TOURISME DE LA COMMUNE DE SAN PELLEGRINO TERME, CITOYENS DE SAN PELLEGRINO TERME ET CITOYENS DE TOUTE LA RIVIERA DE RIMINI POUR LEUR ACCUEIL CHALEUREUX

Big Up 2:
GOD, OUR FAMILIES, THE PASTA&FUNK FAMILY (U KNOW WHO U R!), YVES RAPISARDI, VIRGINIE ROBERT, STEVE PACCARD @ STUDIO ONEX, AJO AJO PIADINERIA CAROUGE, ALL FRIENDS & FANS ALL OVER THE WORLD, ALL RADIO, TV STATIONS & DJS THAT BROADCASTED OUR MUSIC UNTIL NOW, AND IN THE FUTURE. AND PEOPLE WHO DANCED 2 OUR MUSIC. SOUL-FUNK&RAP 4EVER!

WORLDWIDE TOUR - MANAGEMENT: HOUSE MACHINE | www.housemachine.com
PUBLISHING: MOLTO SRL © 2022 MOLTO RECORDINGS | www.moltorecordings.com
© 2022 MOLTO RECORDINGS | www.moltorecordings.com

---
DECEMBRE 2021
Sortie du nouveau single en date du 15 décembre 2021
DAN-E-MC: "MAKE HOUSE MUSIC GREAT AGAIN" (MOLTO RECORDINGS) - Le nouveau disque!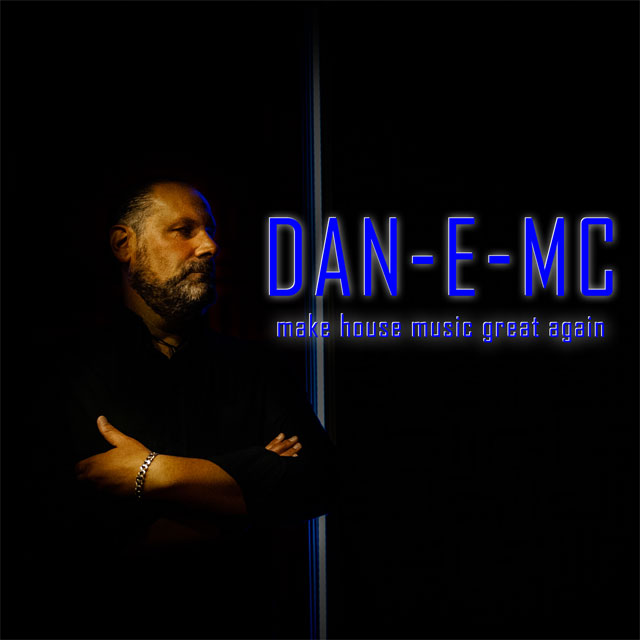 PRE-ORDER: TRAXSOURCE EXCLUSIVE!
Test Pressing on
SOUND DIVISION/MOLTO RECORDINGS
Promotional Copy
FOR SALE! - ONLY FOR DJ'S!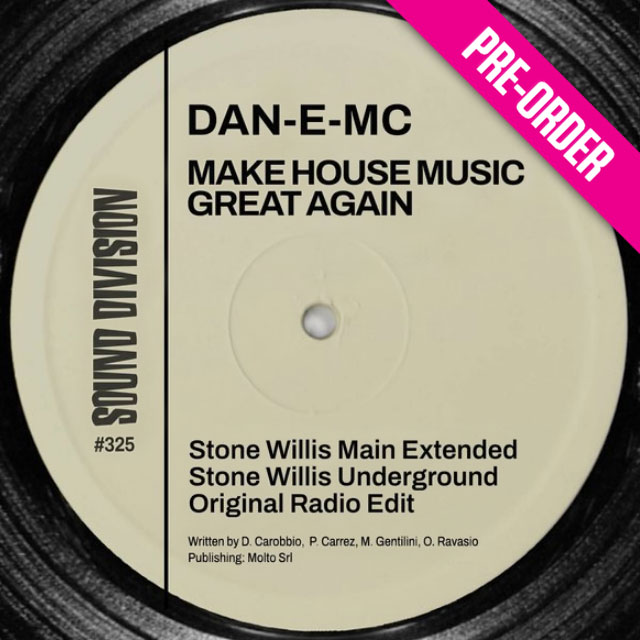 ---
AVRIL 2021
15 avril 2021 - 50e anniversaire de Dan-E-Mc

DAN-E-MC & ORLANDO JOHNSON: "BRING BACK THE GOOD TIMES"
(Carobbio - Johnson-Gentilini - Zeppegno - Ravasio - Cantarella)