THE ORANGE FAMILY - PERUGIA, ITALIA
presenta
VENERDI' 8 SETTEMBRE 2023
C/O GOLF CLUB PERUGIA, ITALIA
LANCIO UFFICIALE IN ANTEPRIMA MONDIALE DEL DISCO
DAN-E-MC: "MUSICA HOUSE"
(HOUSE MACHINE RECORDS-MOLTO RECORDINGS)
con proiezione su schermo gigante del
VIDEOCLIP UFFICIALE
ambientato a
PERUGIA
la canzone verrà proposta
DAL VIVO
col seguente team di HOUSE MACHINE presente nel VIDEOCLIP e nella consolle da DJ:
DAN-E-MC
(fondatore di HOUSE MACHINE)
ROBERTO ALBINI
(DJ-produttore co-autore della canzone)
SANDRINO CONTU
(PR e agente artistico storico di Perugia)
RAFFAELLA CELLINI
(protagonista della clip)
LINE UP:
13 DJS + 3 VOCALIST DELLA SCENA STORICA UMBRA - VERA E PROPRIA REUNION
DALLE ORE 18 ALLE ORE 02
CENA + CONCERTO DI MUSICA HOUSE
L'EVENTO DI MUSICA HOUSE PIU' IMPORTANTE IN UMBRIA PER IL 2023!
INFO: ORANGE FAMILY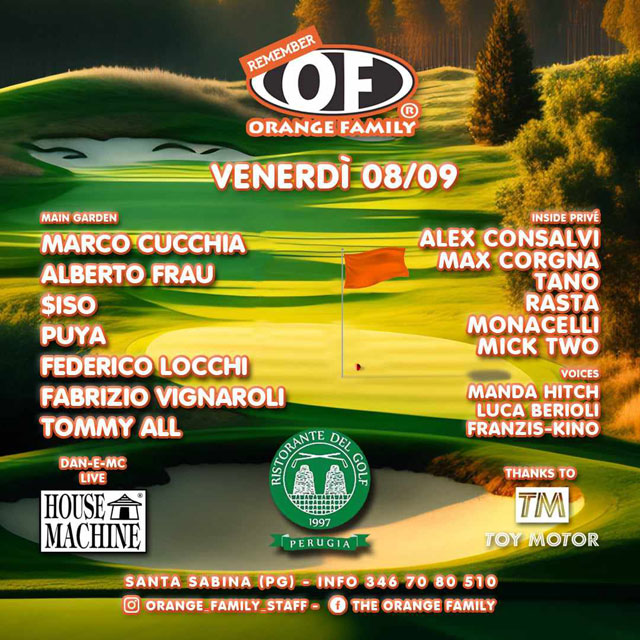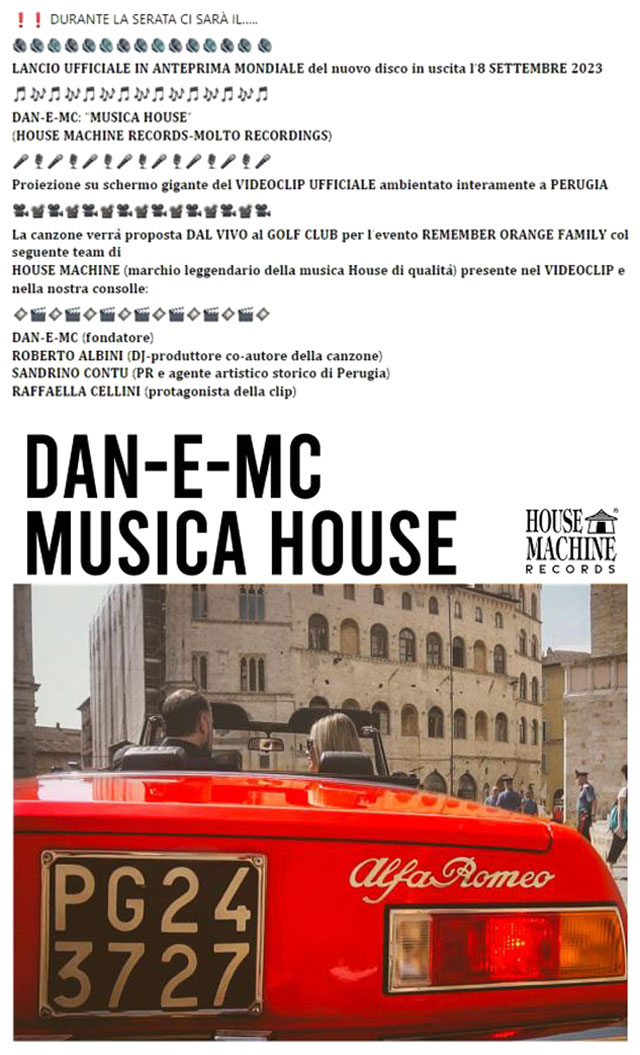 ... the flyers of da party



... the famous guests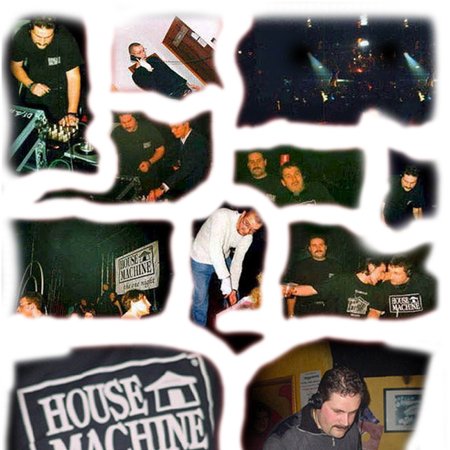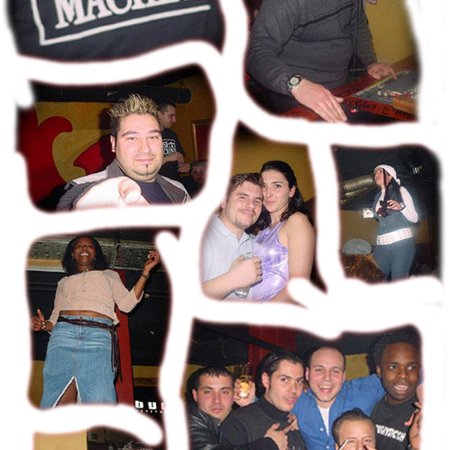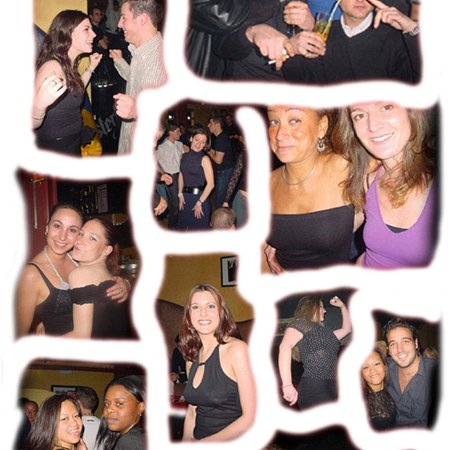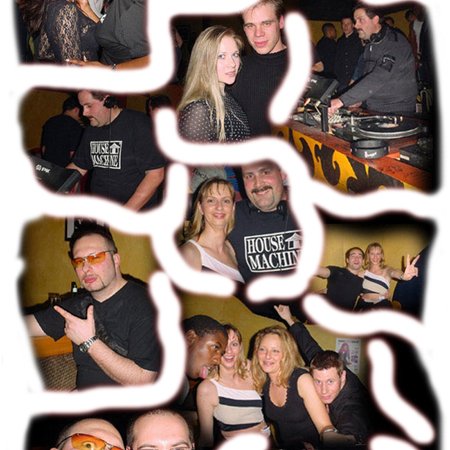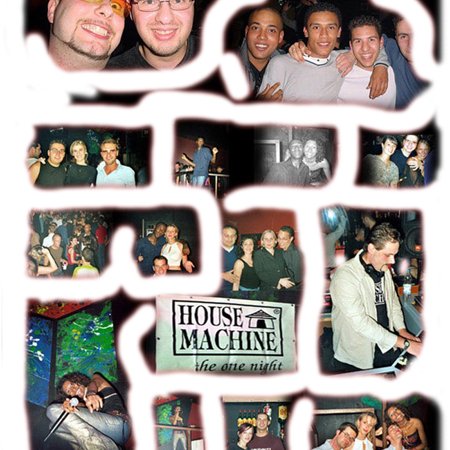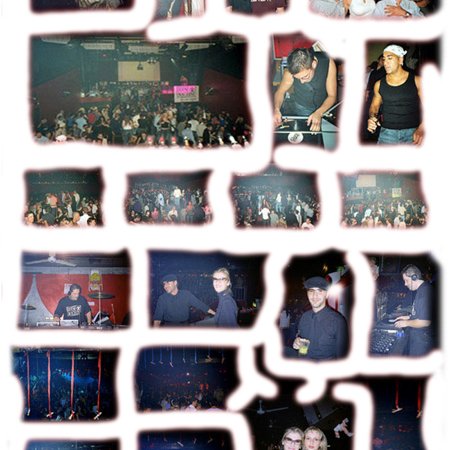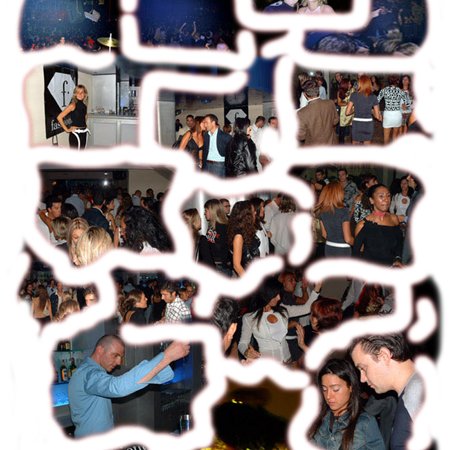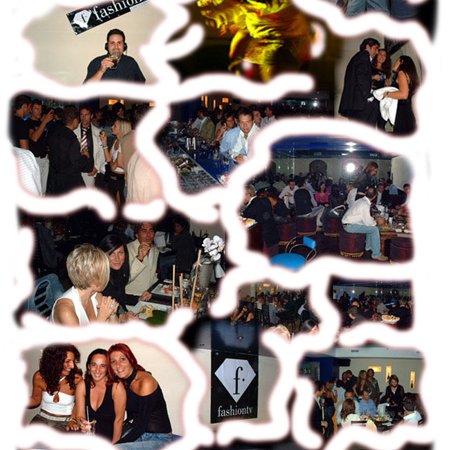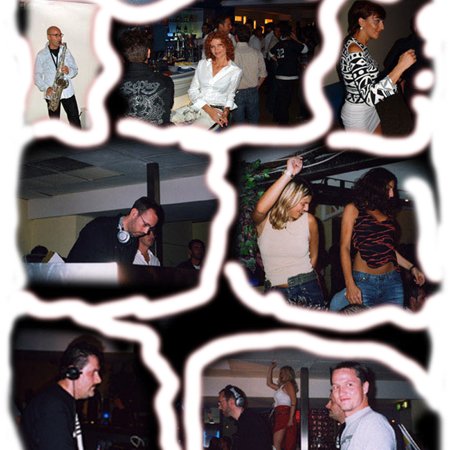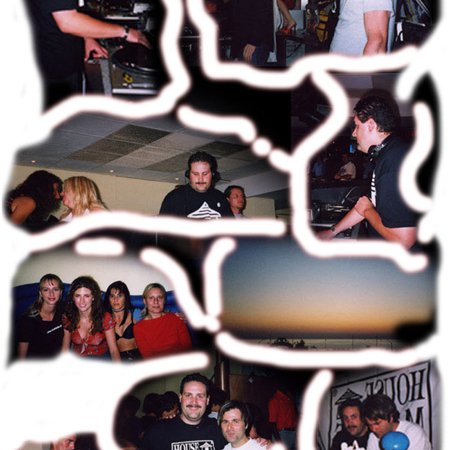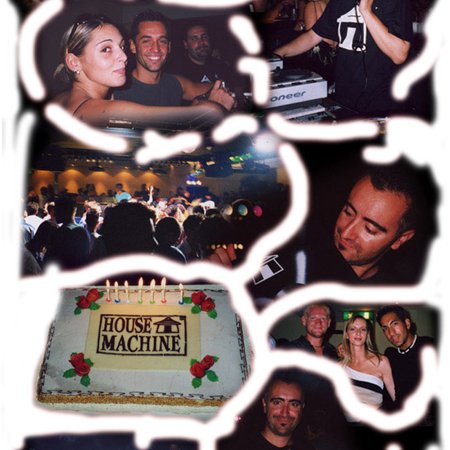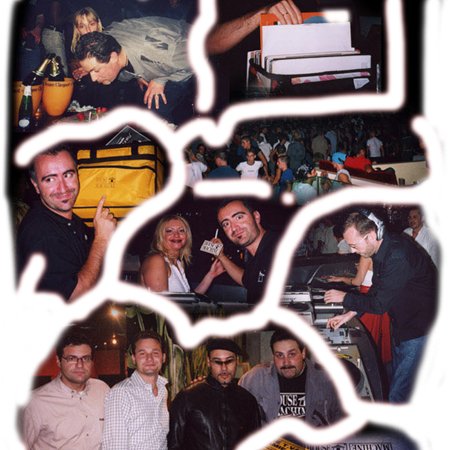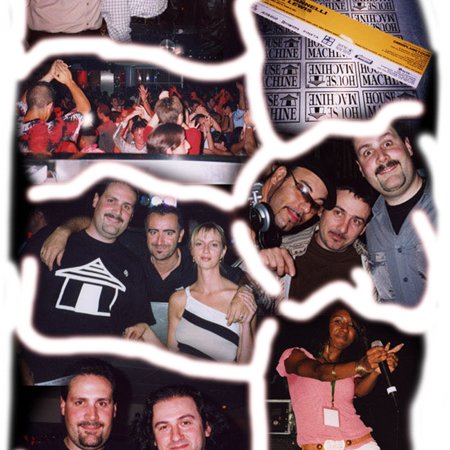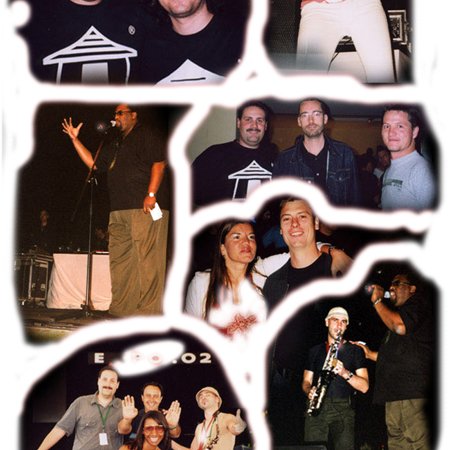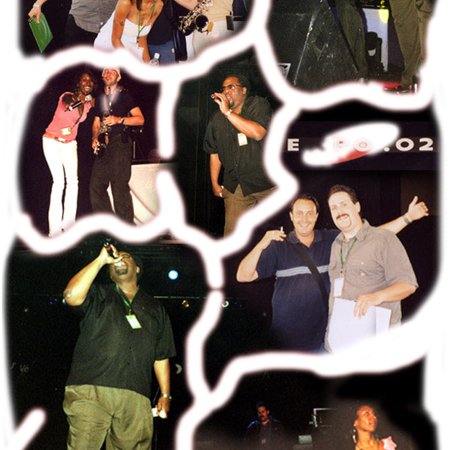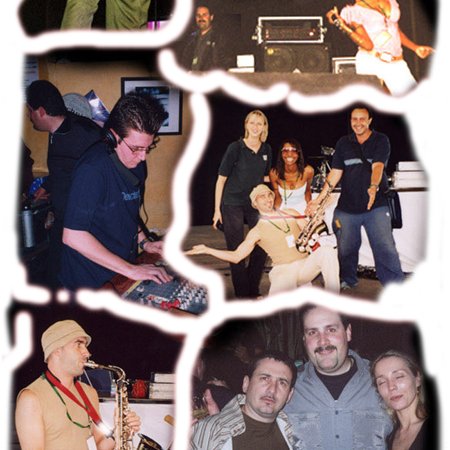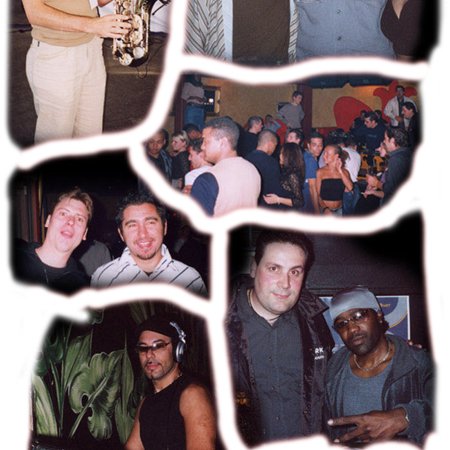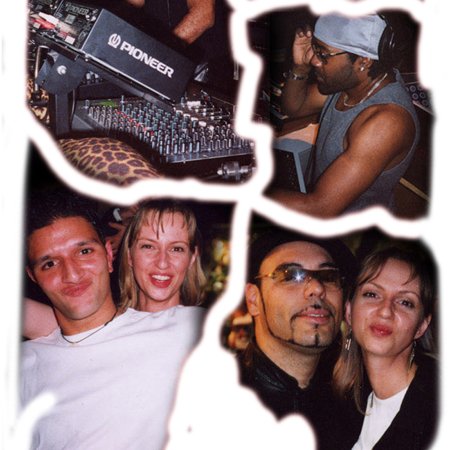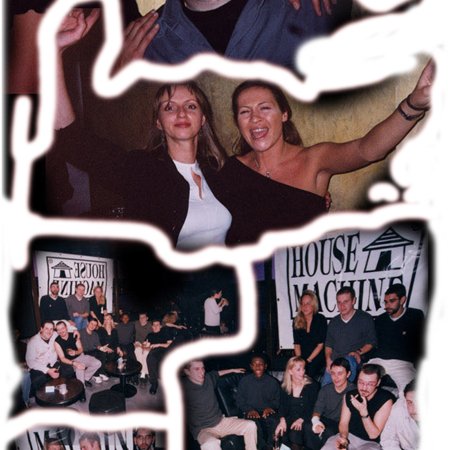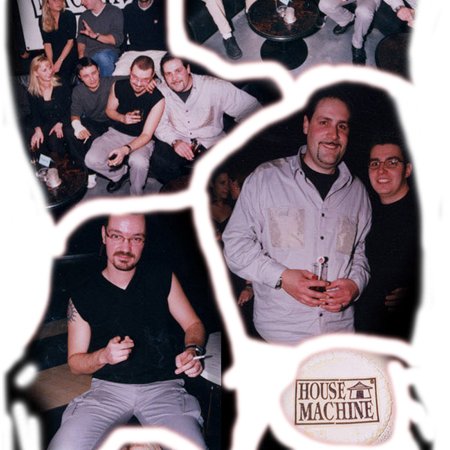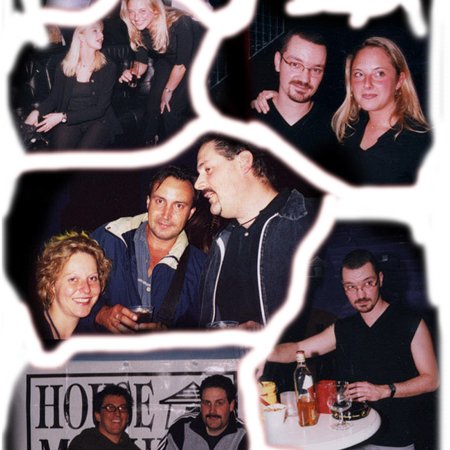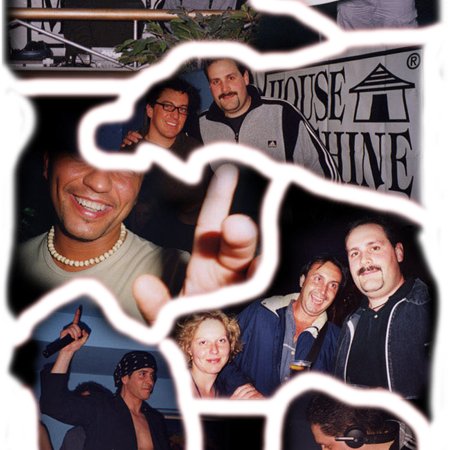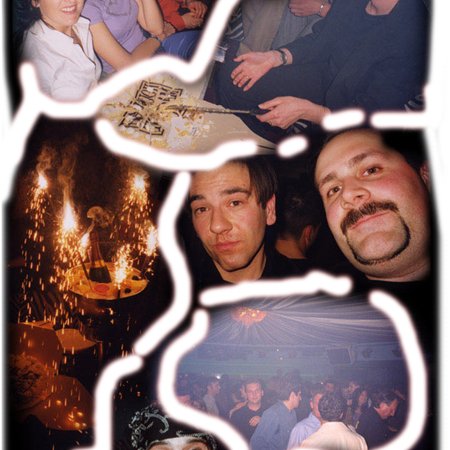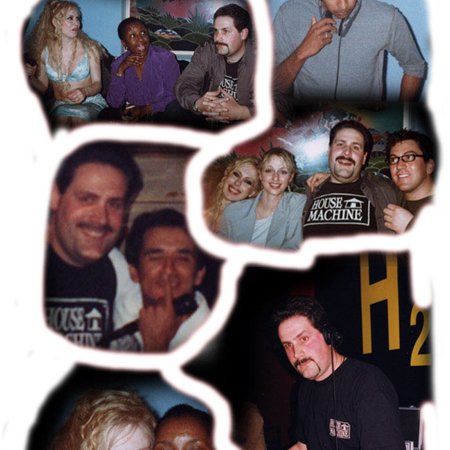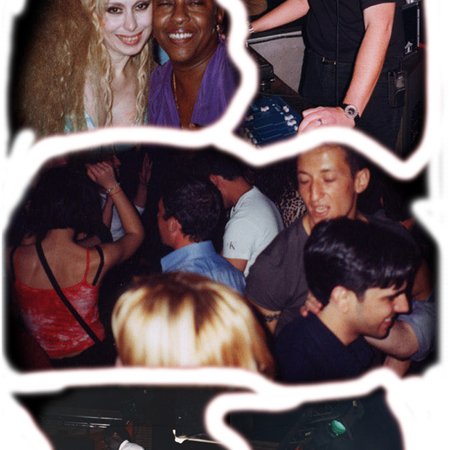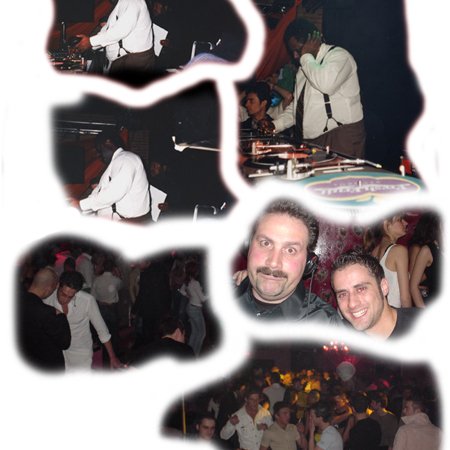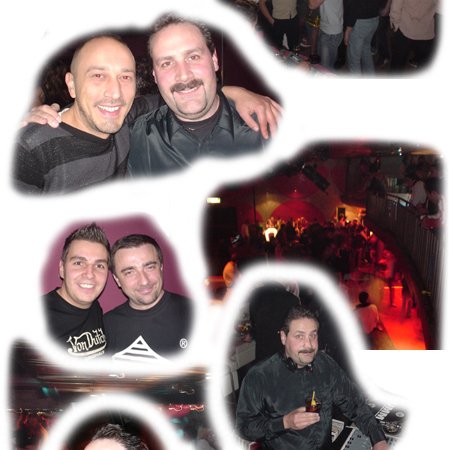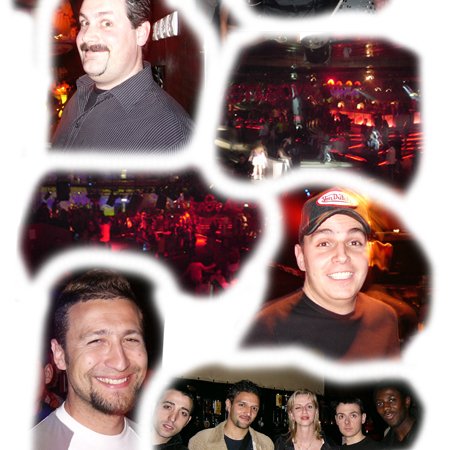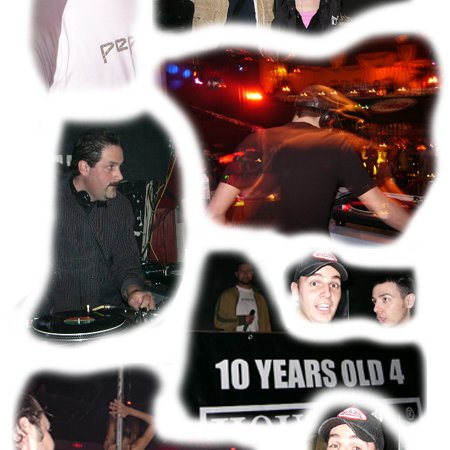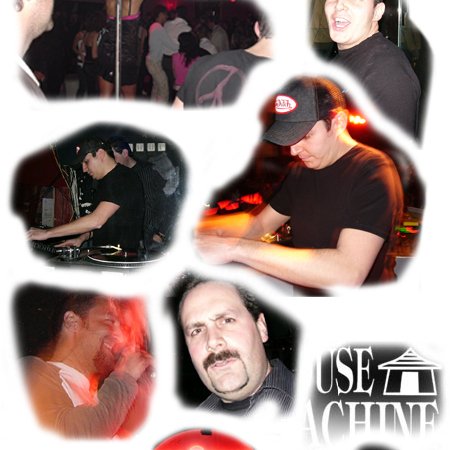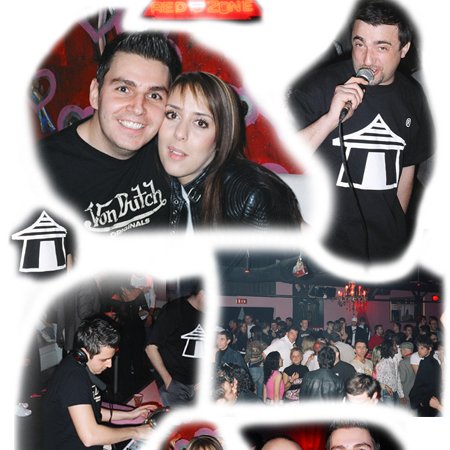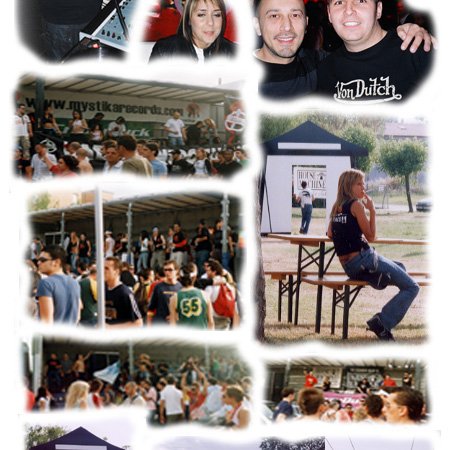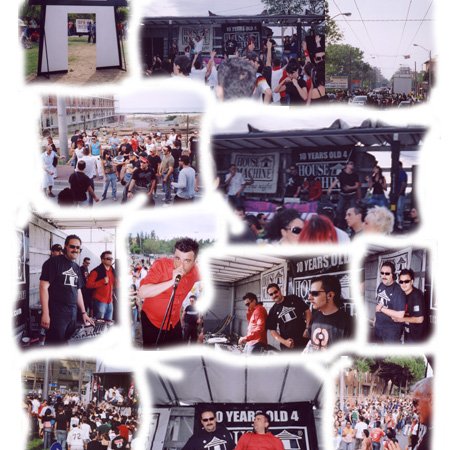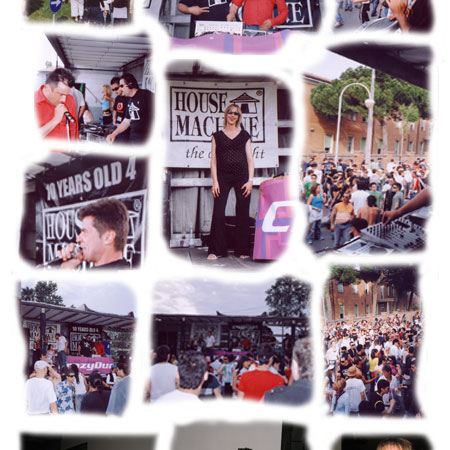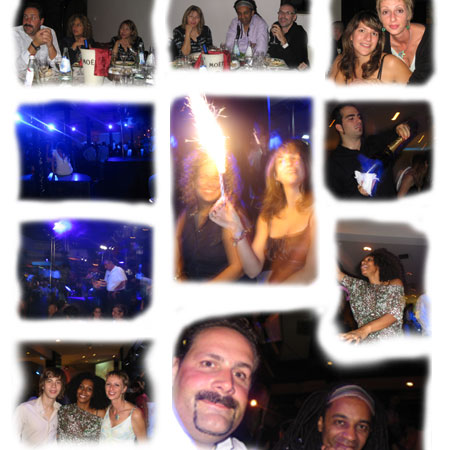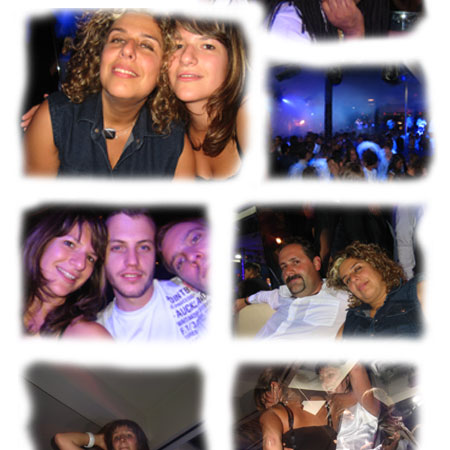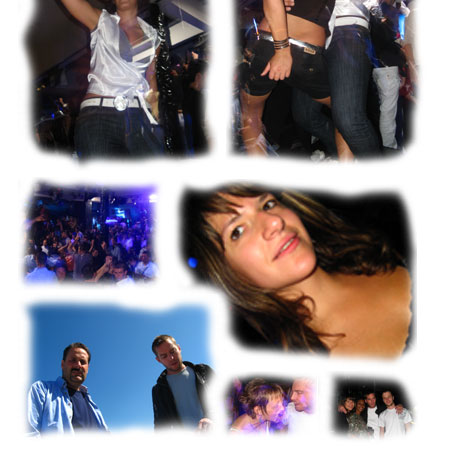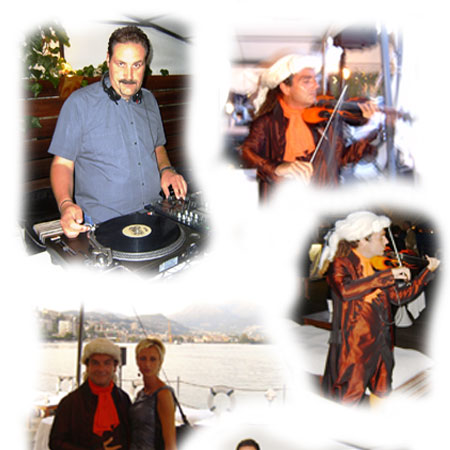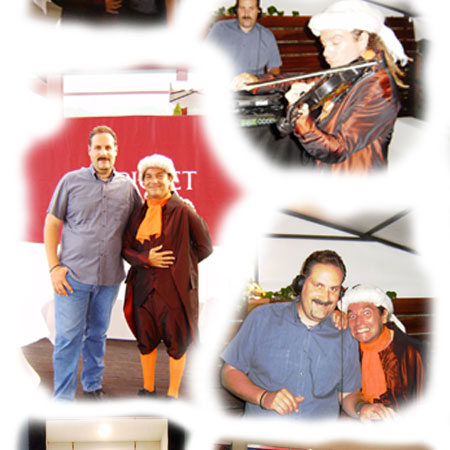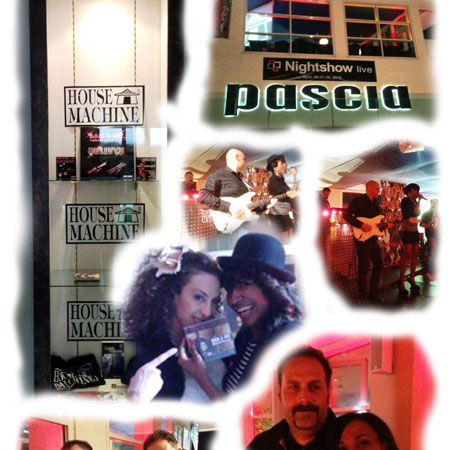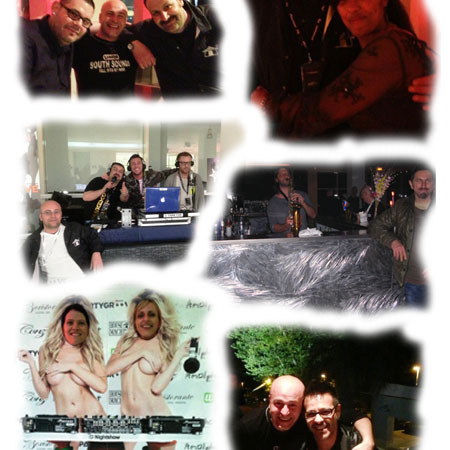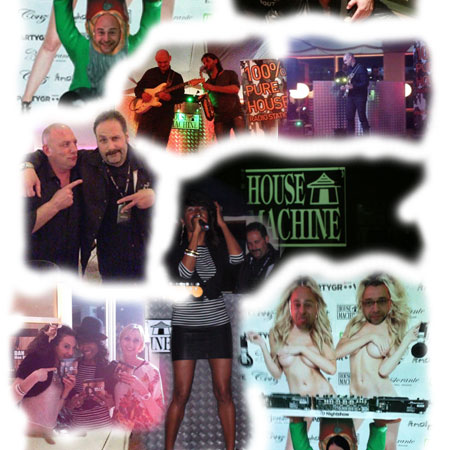 ... the contact list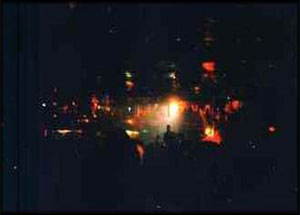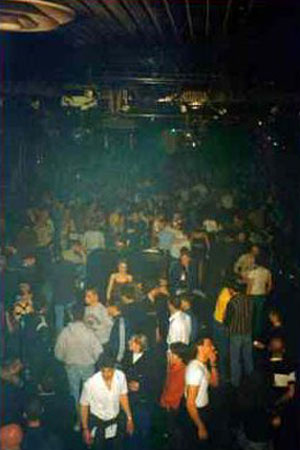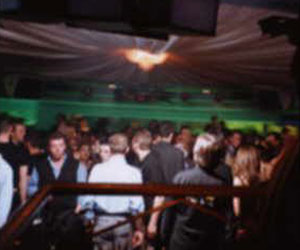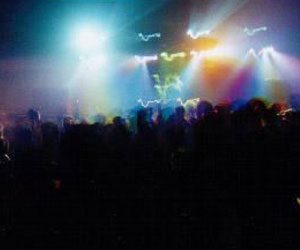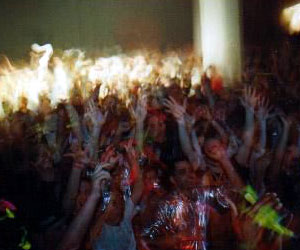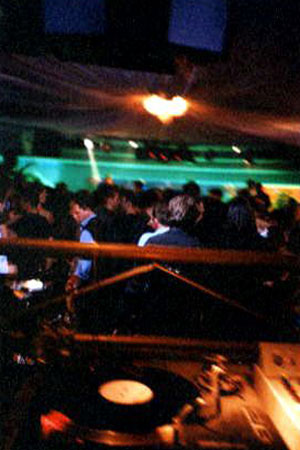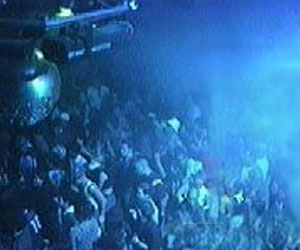 Shaft from ShaftMusic (Hit Sound Production Nice-France)
Maurizio Clemente (Key Note Multimedia-Equal records Italy)
Fabio Carniel (Disco Inn - Disco Mix Italy)
Gianluca Calderozzi (Red Zone cult club)
Alan Russel (Hot records - Kiss Fm London)
Gianni Zuffa (Discopiù - Discoid Rimini)
Luca Bravi (radio Company South of Italy)
Eric Grosjean ("Métisages" Couleur 3 Switzerland)
Pino Arduini ("Deep Bros" Switzerland)
Leo Young (Rome-London)
Juan Sunshine (Barcelona-Zurich)
Luciano Berry (Ex-American Disco-Bergamo)
Michele Menegon (Ex-Italia network)
Stefano Silvestri (Bustin'loose rec.)
Charles Ward (Dj magazine UK)
Lady Miss Enjoy (US vocalist)
Enrico Delaiti (Good music Genova)
Alex Anconitano (Underground City Pescara)
Davide Succi (Prince's privé + Echoe's + Liz Riccione-Italy)
Charles Schillings (French house legend)
Alex Miglio (Radiomania Italy)
Flavio & Cinzia Koea (Subterranea project Rome)
Roberto Spallaci (Piemonte Groove)
Lorenzo (Latin Superb Posse Turin)
Sandrino Contu (Groove connection Perugia)
Luca Rastelli (Dj news Perugia)
Nardino (Ripping club Sardinia)
Salvino (Discopiù Syracuse)
Mirco "Many" Cibin (Geneva)
Dominique Delille (France)
Roberto Mello (Black Market London)
Andrea Fragasso (Mondoradio Rome)
Leonardo "Leopardo" (radio Montecarlo network)
Jan (Hevi Floe rec. Sweden)
Nando Vannelli (Milan)
Stéph de Coster (France)
Dado Valentic (CE Management London)
Helena (Soulshine recordings)
Marco Malinverno (Hot Hands dj)
Max Costa (Italy)
James (Line up Tv + Magazine Switzerland)
Andreas Van De Ven (Dance grooves Holland)
Nicky Siano (New York)
David Bonaldi (La Scala - Regensburg Germany)
Stefania Boleso (Red Bull Italy - marketing)
Vincenzo Viceversa (Radio Suby Perugia/Italy)
Marco Settimi (radio Suby-Subasio Perugia/Italy)
Jean-Jacques ApplincourtÝ (France)
Tetlev (Gong Fm - Regensburg/Germany)
Luca Bravi (radio Company south of Italy)
Pierre Boucard (Sun Fm - La Loire/France)
Pablo Micallef (Super 1 - Malta)
Borut Marinko (Ambasada Gavioli + House FM Slovenia)
Sergio Pinto (Nova Era - Portugal)
Dimitris Papastergiou (Hot Mix - Greece)
Zigmars Berzins (Underbeat promotion - Latvia)
Liviu George Dumitru (Europa Nova - Romania)
Mihai Asgian (The Mix - Romania)
Bogdan Taran (Riga/Latvia)
Asta Gujyte (M-1 - Vilnius/Lituania)
Hiro Mizuhashi (Tokio - Japan)
Shark dj (Ljubljana - Slovenia)
Derek Island (Galway - Ireland)
Mantas Didzgalvis (Kaunas - Lithuania)
Rudy Ryf (Imperiale/Zürich - Switzerland)
Mario Marci (Cagliari)
Carlo (Golfo Ligure FM - Savona)
Mirko Paoloni (Turin)
Kanà (Macerata)
Moreno Pezzolato (Turin)
Fafa Montéco from Superfunk (Marseille - France)
Chicco (Palermo)
Paola Poletto (The Base Milan)
Pier Castelli (Milan)
Edoardo Pasquinelli (Juice®/Florence)
UmbriaHouseStaff (Perugia - Italy)
Enzino (Angels of Love/Naples)
Alberto e Marcella (Colazione da Tiffany After-Hour)
Max Colombo (Fluid Bergamo - Italy)
Raf (Lecce - Italy)
Fly! (Perugia - Italy)
Michael Suiter (Caus'n'Effect Germany)
Mr Flippee (Flipside - New Zealand)
Gerry (thedanceweb.com - Naples)
Tommy White (Icon records)
Mr Mike (Black'n'white brothers - Switzerland)
Mark Christopher Degli Angeli (The Womb - Miami)
Harley & Muscle (Milan)
Antonio Cano (Chicago)
Allen C. Blue (the old dj of New York)
Dave Matthias (Billboard dance reporter - Los Angeles)
Dj Broadway (Broadway productions - New York)
Nico De Ceglia (Black Market - London)
Dj DK (Canada)
Oscar Poche (Media Service New York)
Matt Romano (Music Vision New York)
Joe Doppio (Street guys - New York)
Espen Wiik (radio One - Norway)
Jared (AkaDanceWeb - New York)
Asya Shein (Mir Media - Toronto)
Luis Nieva (Monterrey/Uruguay + Buenos Aires/Argentina)
Gianni - Eso Mixer (Rimini - Italy)
Sandra Sousa (Oporto - Portugal)
Lars "LB" Behrenroth (Hamburg - Germany)
Stéph - parisclubbing.com (France)
M. Baduel - radioFG - (Paris / France) Jimmy Centanni from WWFM Ltd (London / UK)
David Blot (Respect France + Le Chant de la Machine)
Stephane Besençon (ex-D! Lausanne)
Oliver + Gianluca (ex-D! Lausanne)
Vincent + Patrick (House Reference Neuchâtel)
Luca Nani (Platinum Genève)
Nicole Wassmer (Parisienne people Genève)
Mr Nandhouse dj (Palermo)
Chicco dj (Liguria)
Soul District on Meyrin FM (Switzerland)
Mario Mangiarano (Firenze)
Kocis (Sandrino Contu's brother)
Armando (estasi's Disco - S. Teresa Gallura Sardinia / Italy)
Carlo Podda (Cagliari / Italy)
Lorenzo + Luca (Vogue Castelsardo / Italy)
Steve Gandini (Rimini - Italy)
Thierry Lanfray + Mrx (Lyon / France)
Michele Palumbo (Domus Area / Foggia - Italy)
Ute (Peppermint park / Germany)
Oli (Zoo management / UK)
Christine Pittet (New York USA)
Daniel (House Artists Bern Switzerland)
Massimo De Cesare (Fiat - Lancia - Alfa Romeo Media Center Torino-Italy)
Angelo Azzena (Versace Milan-Italy)
Daniel Cau (Rolex Genève-Suisse)
Nicole Wassmer (British American Tobacco - Suisse)
Pasquale (Pasquale NEW Verona)
Manlio Cangelli (MC Harmony Publishing recording studios Bergamo)
Didier Vanelli (Nice/France)
Daniel Ducruet (Monaco/France)
David Cunado (Genève)
DJ Roby Linker (Nice/France)
Tony D'Aulerio (Attitude Nocturne Lausanne)
Alex Benedetti (RIN)
Nick The Nightfly (RMC)
Babayaga (Milan)
Euromark (Verona)
Manipura (Bergamo)
Valentina Cecchini (Bologna)
Christelle dj (Paris)
Manuela @ Vertigo London
Nicky Siano->Studio54!
Daniele Mad (Discomix Magazine)
Danilove (Rimini)
Dj Disciple (NYC)
Radio Party Groove (Torino)
Discopiù (Rimini-Riccione)
Stéphane Miranda @ Meyrin FM (Genève)
Stefano Fontana "Stylophonic"
FBI Club (Cagliari)
Big C & Pavi dj (Catania)
Hans @ Rotationz.be (Belgium)
Serge Primavera @ Murmures.ch
Univers DJ (France)
Radio Riviera Sound (Sud Italia)
FM Italia (Siracusa)
Traxx FM (Suisse) Centro Didattico Produzione Musica (Bergamo)
Damiana Calvetti (Camera di Commercio - Bergamo)
Ricardo Terras Oliveira Earth records (Portugal)
DJ Rico @ Slip'n'slide UK
Humberto Mota (Lisboa)
Mauro+ (Napoli)
Ana @ Maison Music (Montréal)
Alessio "mini" Castaldo (Caracas)
David Liam housemusicforum.com
Jamie Lewis & Manuela @ Purple Music Inc
Master Freeze (Italian hip-hop legend)
Massimino Lippoli
Stephan Mandrax
Raro Design (Perugia)
Michael Procter
Michael Watford
Vespari Clan+Panevino music staff (Luzern)
Tony Humphries the legend
Lenny Fontana
Igor @ Le Mad (Lausanne)
Michele Naldini (Qaraj London)
Michelo Nuzzo (Reims)
Club Index (Bergamo)
035 bar (Bergamo)
Logic (Bergamo)
Andrea Sensi (Perugia)
Ralf
Mona Rennalls (Barcelona)
Benji Candelario
Danny "Buddha" Morales
Maurice Joshua
Terry Hunter
Sergione @ Disco Inn (Modena)
Freddy Turner
Disco Stars (Bergamo)
Ice Bar (Tortoreto Lido)
Saturnino (the Italian n°1 bass-player)
DJ Roog (Holland)
Radiolina (Cagliari)
Radio Sintony (Cagliari)
Radio Internazionale Costa Smeralda (Olbia)
Victor Simonelli
Radio Ketchup (Pescara)
Spazio Arnaldo (Brescia)
FNAC (Genève)
Flavio Vecchi
Louie Vega
Roger Sanchez
Grant Nelson
Claudio Coccoluto
Mateo & Matos
Robert Owens
Lil'Louis
Luis Radio
Dj Pierre
Makkaroni (Riccione)
Bar Garibaldi (Villassimius)
Lunetta's space (Bergamo)
discoteche.it
Stefano Moroni (Graphic/Designer)