JUNE 2022

The new record is available on June 15, 2022

DAN-E-MC & MASTER FREEZ: "NUMERO1" (MOLTO RECORDINGS)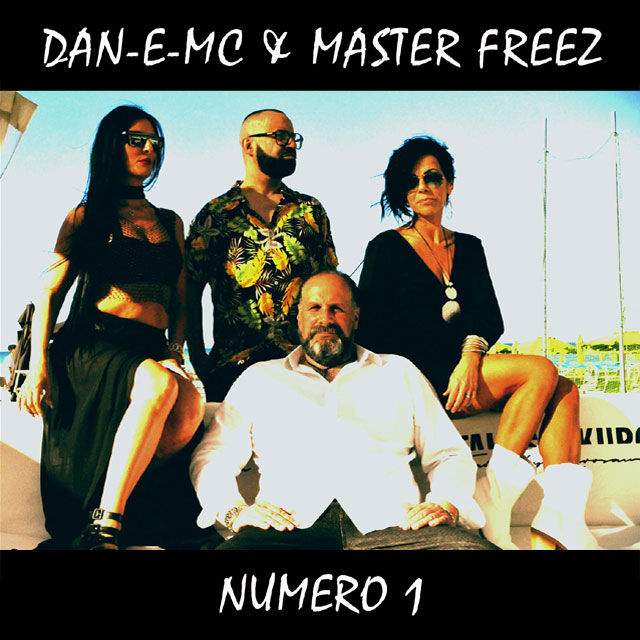 DAN-E-MC & MASTER FREEZ

BOTH OF THEIR PARENTS HAVE MIGRATED FROM ITALY TO GENEVA. BOTH BORN IN GENEVA. BOTH BEGAN THEIR ARTISTIC CAREERS IN SWITZERLAND. BOTH REPATRIED TO ITALY. BOTH PURSUING THEIR PASSION AND WORK FOR THE BLACK MUSIC SCENE FROM THE CITIES WHERE THEY LIVE: SAN PELLEGRINO TERME & RIMINI. THE TRUE MEANING OF THE REAL FRIENDSHIP IN A SOUL-FUNK & RAP SONG. WITH ITALIAN EMIGRATION INCLUDED.






DAN-E-MC & MASTER FREEZ: "NUMERO 1"
(D.Carobbio - D.Bucci - P.Carrez - M.Gentilini - F.Carbonini - O.Ravasio)

MOLTO RECORDINGS

The founder of House Machine hails from Hip-Hop. Art name: Dan-E-Mc. And often at the beginning of his DJ sets in private events he starts with that genre mixed with the Black, Soul & Funk sound to arrive at the House genre. But also in his productions appear strictly Rap songs, such as the track entitled Dan-E-Mc, Master Freez & Sam Wood: "Stupid Cupid" taken from his album "Man Of Honor" (Molto Recordings-Universal Music) with video clips set in the studios of RIN Radio Italia Network and the presence in the film of Mammut, comedians of Zelig (Mediaset). So it is no coincidence that the 2 artists joined by Ginevra who saw them born and grow artistically with a passion for Black music, find themselves together with this new Soul-Funk & Rap song in the "old way" style. Master Freez, is a rapper and DJ representative n.1 of the Hip-Hop / Rap Made In Italy scene, he collaborated among others with Jovanotti in "One Nation" taken from the album "Una Tribù Che Balla", has to his credit a self-titled album released with BMG, 4 years of conducting the hip-hop program "Boogie Down" on Match Music TV. In his career he has shared turntables with Cut Killer, Afrika Bambaataa, Fatman Scoop, he has also played at Giorgio Armani's birthday and at the wedding of Mel B (Spice Girls), and as a guest on the program "Yo MTV Rap" with Fab 5 Freddy . The theme of the musical piece is true friendship that lasts over time, despite the surrounding moods and discontent, and people continually turncoats according to the historical period and the conveniences they can draw from people. Text in 3 languages ​​(English-Italian-French). Videoclip set in Geneva, San Pellegrino Terme and Rimini which also traces their personal history as children of Italian emigrants in Switzerland, then all repatriated to Italy, and with the two artists undeterred in pursuing their ideals and passions, pausing only when meet sincere friendships. Put simply: the meaning of true friendship in a song, with a side dish of Italian emigration and Pasta & Funk!

CONCEPT & ART DIRECTION: DAN-E-MC for HOUSE MACHINE
PRODUCED BY: DANIEL CAROBBIO & OMAR RAVASIO for HOUSE MACHINE (BERGAMO/ITALY)
EXECUTIVE PRODUCERS: DANIEL CAROBBIO, OMAR RAVASIO, FRANCESCA CARBONINI, COSTANTE PIETRO CAROBBIO & MARIALUISA TIRABOSCHI

4 THE MUSIC
Rap: MASTER FREEZ
Wah-Wah Funky Guitar: MICHELE GENTILINI
Chorus: SABRINA GENTILINI
Arrangements: DAN-E-MC & MICHELE GENTILINI
Final Mix & Master: DAN-E-MC & MICHELE GENTILINI
Cover Graphics: GORDON RICH
Official Remixers: STONE WILLIS (Paris, France) & ROBERTO ALBINI (Rome, Italy)

4 THE VIDEOCLIP
Director: FERNANDO CRUCITTI
Starring Artists & Roles: DAN-E-MC & MASTER FREEZ (Themselves!) - MONIA GLENN (Dan-E-Mc's gilrfriend) - CLAUDIA MANIERI (Master Freez's girlfriend) - NADINE RUBIO (Dan-E-Mc' friend) - MICHELE GENTILINI (Funky Guitar) - DANIEL CAU aka MRF (Dj & Real Friend) - PIERLUIGI CELOTTI aka "LOUIS" (Bodyguard) – MELISSA GALBUSERA (Beach Dancer) - PAOLO ZAMBELLI (Tennis Player) - MARCO CESA (Real Friend & Stunt-Man) - EDDY TORNESELLO (Fake Friend) - STEVE PERNOUX (Real Friend) - BAPTISTE "BART" ROSSIER (Real Friend) - ISABELLE MAGNIN (The Selfie) - ROSANNA BODINIER (Real Friend) - EMANUELE ROTA (Real Friend)
Movie Organiser/Coordinator: HOUSE MACHINE
Story Board: DAN-E-MC
Camera Operator: GORDON RICH (BSO Channel TV, Italy)
Film Editing & Colorist: FERNANDO CRUCITTI
Location Managers: DAN-E-MC, DANIEL CAU & PIERLUIGI CELOTTI aka "LOUIS"
Casting: HOUSE MACHINE & ROSANNA BODINIER
Locations: CITY OF GENEVA - STUDIO ONEX GENEVA - CITY OF SAN PELLEGRINO TERME - GRAND HOTEL SAN PELLEGRINO TERME - HOTEL RISTORANTE BAR PASTICCERIA BIGIO SAN PELLEGRINO TERME - BAR CAFFE' COLLEONI SAN PELLEGRINO TERME - TENNIS CLUB SAN PELLEGRINO TERME (ABETAIA) - CAFFE' PASCUCCI SHOP RIMINI - CITY & BEACHES OF RIMINI - RISTORANTE GAMBERO SBRONZO MISANO ADRIATICO (RIMINI) - BAGNO SPIAGGIA BAIA DEGLI ANGELI MISANO ADRIATICO (RIMINI)
Car: LANCIA K COUPE'
Owner: CESA FAMILY
Movie Production: FERNANDO CRUCITTI - NANDOCAM Torino, Italy | facebook.com/Nandocamtv
Backstage: BSO CHANNEL TV

Thanks to:
VILLE DE GENEVE, LES GENEVOIS(ES), MUNICIPALITY OF SAN PELLEGRINO TERME, DEPARTMENT OF TOURISM OF THE MUNICIPALITY OF SAN PELLEGRINO TERME, CITIZENS OF SAN PELLEGRINO TERME AND CITIZENS OF THE WHOLE RIVIERA OF RIMINI FOR THEIR WARM WELCOME

Big Up 2:
GOD, OUR FAMILIES, THE PASTA&FUNK FAMILY (U KNOW WHO U R!), YVES RAPISARDI, VIRGINIE ROBERT, STEVE PACCARD @ STUDIO ONEX, AJO AJO PIADINERIA CAROUGE, ALL FRIENDS & FANS ALL OVER THE WORLD, ALL RADIO, TV STATIONS & DJS THAT BROADCASTED OUR MUSIC UNTIL NOW, AND IN THE FUTURE. AND PEOPLE WHO DANCED 2 OUR MUSIC. SOUL-FUNK&RAP 4EVER!

WORLDWIDE TOUR - MANAGEMENT: HOUSE MACHINE | www.housemachine.com
PUBLISHING: MOLTO SRL © 2022 MOLTO RECORDINGS | www.moltorecordings.com
© 2022 MOLTO RECORDINGS | www.moltorecordings.com

---
DECEMBER 2021
New single is coming out on December 15, 2021
DAN-E-MC: "MAKE HOUSE MUSIC GREAT AGAIN" (MOLTO RECORDINGS) - The new record!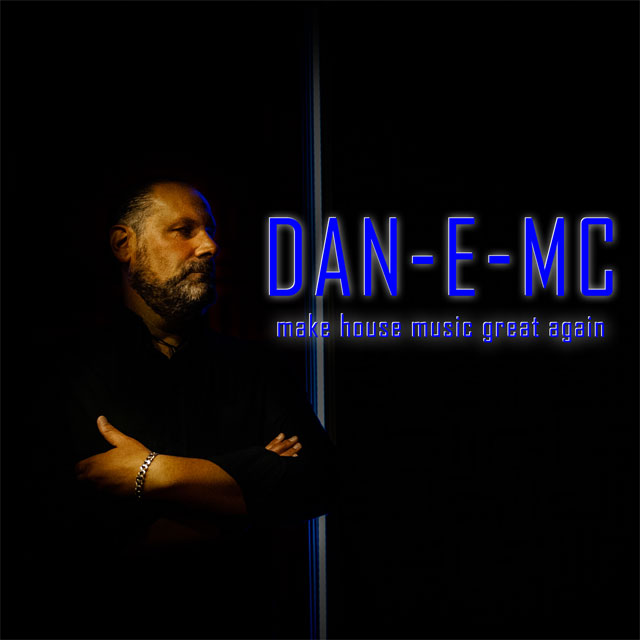 PRE-ORDER: TRAXSOURCE EXCLUSIVE!
Test Pressing on
SOUND DIVISION/MOLTO RECORDINGS
Promotional Copy
FOR SALE! - ONLY FOR DJ'S!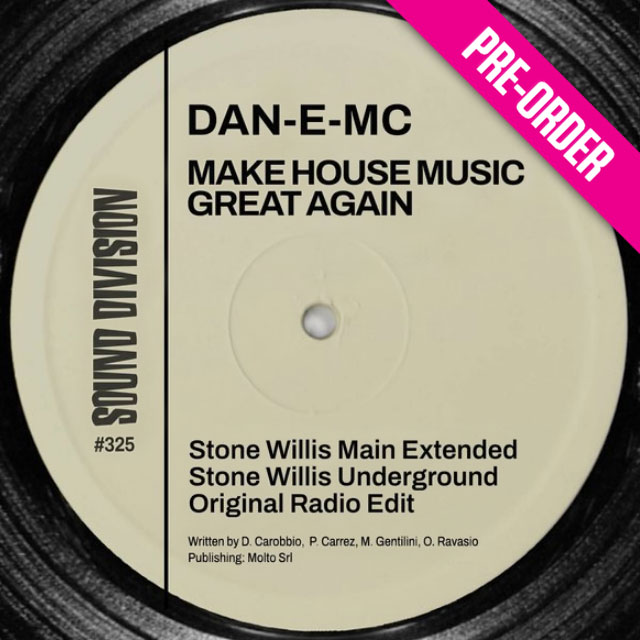 ---
APRIL 2021
April 15, 2021 - Dan-E-Mc's 50th birthday



DAN-E-MC & ORLANDO JOHNSON: "BRING BACK THE GOOD TIMES"
(Carobbio - Johnson-Gentilini - Zeppegno - Ravasio - Cantarella)